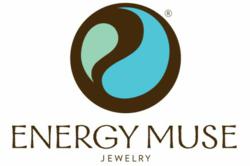 Los Angeles, California (PRWEB) November 08, 2012
Energy Muse, a popular crystal jewelry company, announces the launch of their Cosmic Collection, a line of crystal jewelry inspired by the beauty of outer space. It surrounds five astronomical concepts: Full Moon, Venus, Celestial, Starlight, and The Unknown. Each concept has been materialized into a Cosmic Collection of necklaces and beaded crystal earrings to match, harnessing the powerful and concentrated energies from outer space into pieces with meaningful intention.
The Full Moon hoop earrings and long beaded necklace are made of Hematine, which is a stone of healing and stabilization. This piece creates restoration of the mind, body, and spirit.
Energy Muse's Venus pieces are made of Pyrite, which attracts wealth, luck, and opportunity. Drawing from the energy of the planet of love, the Venus gold necklace and large hoop earrings can be worn to attract love and harmony in your life.
Celestial is symbolic of the stars and planets, and relates to something supremely good beyond ourselves. It is made of Green Goldstone, which holds the energy of vitality and rejuvenation. It aligns with the Heart Chakra to nurture and calm the heart.
The Unknown refers to the need to open up to new experiences in order to grow. Made of the protective stone Black Onyx, "The Unknown" will help us let go of old habits and thoughts in order to achieve self-mastery.
"Starlight," made of Blue Goldstone, represents the hope, optimism, and positive attitude that occurs when wishing upon a star. The cute blue earrings and beaded necklace holds the energy of wisdom by finding light in the darkness.
Spread the positive and strengthening energies found in Energy Muse's Cosmic Collection with yourself and others. This collection includes stones that are blue, green, gold, and black, which are ideal accessory colors and thus make perfect gifts for the upcoming holiday season.
About Energy Muse:
Energy Muse is the leader in conscious wellness energy, providing tools of empowerment, inspiration and hope. The company, based in Southern California, was founded in 2000 by native Californians Heather Askinosie and Timmi Jandro, best girlfriends for over 35 years. Seeking to educate and reconnect the world to the ancient wisdom and healing properties of crystals, each piece of jewelry combines energy and intention which create a desired outcome. Energy Muse transcends what one might think of jewelry and has instead become a lifestyle of wearable energy. For more information about Energy Muse Jewelry visit EnergyMuse.com