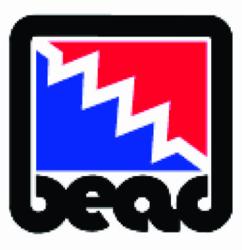 The intent is to give innovative, small manufacturers access to technology to help them continue to compete and grow on a global scale.
Milford, CT (PRWEB) April 04, 2013
Bead Electronics has been awarded a $75,000 grant by The Connecticut Center for Advanced Technology Inc. (CCAT), made possible under the State of Connecticut Manufacturing Technical Assistance Program (MTAP). The grant will fund research and development to improve the fabrication method for producing swaging dies used in the production of brass interconnect pins for the electronics industry.
"This is the first of five awards CCAT expects to make to small Connecticut manufacturers this year," stated Bob Torrani, CCAT director of manufacturing & supply chain. According to Torrani, "The intent of this program is to give innovative, small manufacturers like Bead Electronics access to technology that they could not otherwise afford to help them continue to compete and grow on a global scale," he said.
Conducted in six phases, Bead will leverage the advanced measurement and machining resources available at the CCAT Advanced Manufacturing Center (AMC) in East Hartford and the specialized expertise of their technology partners, to improve and standardize Bead's die fabrication process.
"We're excited about the opportunity to improve a process so vital to our organization," said Ron Andreoli, Bead president. "We expect to start as soon as possible in order to complete the project by the end of the summer."
About Bead Electronics
Bead Electronics, a division of Bead Industries, Inc., manufactures precision continuous reeled, solid-wire, and tubular contact pins for the telecom, automotive, connector and lighting industries. Their custom components deliver the performance of machined pins at the price of stamped, and they can be tooled in a fraction of the time at a modest cost.
About CCAT
The Connecticut Center for Advanced Technology, Inc. (CCAT), headquartered in East Hartford, Conn., is a unique economic development organization that combines expertise in cutting-edge manufacturing technology with specialized centers of excellence in education, workforce strategy and alternative energy solutions to help organizations increase efficiencies, improve workforce development and boost competitiveness. CCAT promotes partnerships between industry, academia and government to create a new collaborative framework for tackling 21st century economic challenges.
To learn more about the Manufacturing Technical Assistance program, administered jointly by CCAT and the University of Connecticut (UConn), go to: MTAP.