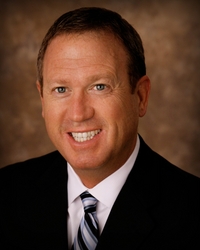 "...analyze the true cost victory," Beal warns, "winning a seemingly important point at an early stage may prove ill-advised if it weakens the rest of the case."
Southlake, TX (PRWEB) October 26, 2010
Eric D. Beal, recognized Texas divorce lawyer and founder of BEAL LAW FIRM, has co-authored an authoritative, insiders perspective on the unique challenges facing those practicing family law today. From the Inside the Minds™ series, and titled Strategies for Family Law in Texas, the book targets practicing attorneys and others interested in recent trends and tips for life in the Texas family law arena. Beal brings his 20 years of experience to bear in discussing subjects important to both clients and other lawyers.
With a military law background from his days as a U.S. Marine Corps Legal Officer, Beal was asked to participate in the project along with six other respected family law attorneys, including J. Lindsey Short, Jr. and Mike McCurley. In Strategies for Family Law in Texas, Beal discusses a variety of topics, including key issues and deal-breakers in divorce cases, such as geographic restriction of the children's residence and court-ordered alimony. Also included are thoughts on effective strategies for dealing with unrealistic client expectations and client concerns, as well as the interplay between the opposing counsel, opposing party, and trial judge. Additionally, there is a discussion of the UCCJEA, grandparent rights, child support, and the Texas law on torts that may arise from adultery.
"Consider each stage of the litigation carefully and analyze the true cost of a victory," Beal advises, "prevailing on a seemingly important point at an early stage may ultimately prove counterproductive if it consumes too much of the client's resources and weakens the remainder of the case." With analogies to conservation of ammunition in a military firefight and bluffing in high-stakes poker, Strategies' analysis is both fast-paced and entertaining.
Strategies for Family Law in Texas was released by Aspatore Books, a Thomson Reuters business, and is available through http://www.West.Thomson.com/Aspatore.
About Co-Author
Co-author Eric Beal graduated as the Highest Ranking Student (cum laude) from the Baylor School of Law in 1990. While in law school, he served as Notes and Comments Editor for the Baylor Law Review, and received numerous awards, such as the Matt Dawson Trial Advocacy Award and Baylor Outstanding Law Student. Prior to law school, Beal served as an Officer in the United States Marine Corps, where he graduated with honors from the Field Artillery Officer Basic Course and finished first in his class with a record score in the Military Justice Legal Officer's Course. He is married with five children and is currently in private practice at the Beal Law Firm, where he practices exclusively family law. He can be found at http://www.DFWDIVORCE.com
Contact Information:
Eric D. Beal
2920 W. Southlake Blvd., Ste. 140
Southlake, Texas 76092
Telephone: 817-261-4333
Website: http://www.DFWDIVORCE.com
Email: Info(at)dfwdivorce(dot)com
###