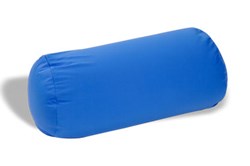 Auckland, New Zealand (PRWEB UK) 28 October 2013
A joint business venture between Cuddle Buddy NZ Ltd and Online Asset Partners was announced yesterday. The announcement follows a meeting between company officials to come up with an effective ROI agreement. This follows the formulation of online strategies to give Cuddle Buddy the lead in the highly competitive market for comfort pillows and bean bags in New Zealand. Online Asset Partners aim to improve Cuddle Buddy's' online presence in order to obtain its maximum exposure for more potential sales and return on investment.
As a supplier of comfort pillows and bean bags, Cuddle Buddy will achieve business growth through effective brand management. With a decade of experience in internet business marketing, Online Asset Partners has a detailed understanding of the goals the company needs to achieve. The company will be implementing social media marketing, email marketing, Google Analytics and will improve website content and design and effective customer service response and engagement to build concrete client relationships.
About Cuddle Buddy
Cuddle Buddy manufactures and sells one of the softest pillows on the market. They pride themselves with high quality products made from smooth, stretchable fabric that is filled with thousands of stress-relieving, ultra conforming micro beads. Their products are easy to mold into any position, smooth into uncomfortable places and corners so the body can comfortably adapt to avoid neck and back pains after long trips.
About Online Asset Partners
Online Asset Partners has more than ten years of experience in online advertising and internet marketing. The company is a great choice as a supplier of online advertising strategies that are proven to work and are based on getting real return on investment.
To learn more about these companies, contact:
Cuddle Buddy
Website: http://www.cuddlebuddies.co.nz/
Phone: 09 836 2605
Online Asset Partners
Website: http://www.onlineassetpartners.co.nz/
Phone: +64 9 525 8666