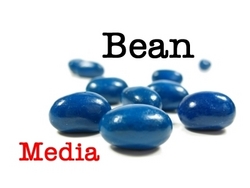 Sydney, NSW (PRWEB) January 9, 2008
Bean Media Group has today announced the much-anticipated follow up in the popular 'Australia's Best' series of publications. After receiving a big thumbs up from the food and drink industry in particular for the flagship magazine, Australia's Best Food and Drink, the manufacturing industry can now look forward with equal expectation to 'Australia's Best Manufacturing', due for release in June 2008.
The move to release a new, innovate magazine for different industry sectors across Australia and New Zealand was seen by many as a signal of intent from Bean Media, who will continue to strive to deliver top-quality, cutting edge publications with a strong focus on the importance of procurement and supply chain management.
The flagship issue of 'Australia's Best' from Bean Media Group was labelled as 'extremely innovative', 'genuinely exciting' and 'a breath of fresh air' to name but a few, and the announcement to expand the title to the manufacturing industry will be news that will be welcomed by the biggest industry in Australia.
Peter Ratcliff, who is Senior Editor and Consultant for Bean Media Group, explained the potential for the next issue of Australia's Best.
"Having worked closely with companies such as Bartter Enterprises, SPC Ardmona and the Hardy Wine Company to name but a few, it became fundamentally apparent that the crucial importance of supply chain in business cannot be debated. I spoke to many industry professionals who agreed that maintaining good relationships with key suppliers is pretty much the lifeblood of any successful and forward-thinking company."
Bean Media has already received substantial interest from many manufacturing companies wanting to be a part of Australia's Best Manufacturing. The company will be selecting one expert from a plethora of supply chain specialists across the country, for each specific area of the manufacturing industry. These hand-picked few will be offered the chance to provide their knowledge and viewpoints on procurement, and their company will receive unprecedented exposure through an affiliation with Google and Yahoo News that Bean Media Group is proud of.
Peter Karcz works with Peter Ratcliff and Natalie Kant at Bean Media to source purchasing professionals across the country: "I am thoroughly impressed by the knowledge and wealth of experience that I discover when talking to these supply chain experts. Bean Media will only feature those companies who demonstrate a proactive and intelligent solution to the ongoing development of purchasing strategies at their specific companies. The manufacturing industry will be a fantastic opportunity for all involved, both at Bean Media and the companies we chose to select."
Awards
Bean Media has also confirmed that there will be three awards for the most successful companies that they chose to profile in the magazine. These will be silver, gold and platinum and will only be given to companies that fit the relevant criteria, including editorial input, supplier involvement and procurement strategies, ideas and purchasing innovation. Companies that were lucky enough to be given awards for the Australia's Best Food and Drink, included Bartter Enterprises and Australia Fast Foods (Red Rooster).
Bean Media will be releasing a further press statement once the manufacturing publication draws to a close, however, with an estimated print run of 55,000, guaranteed inclusion on Google and Yahoo News and the awards, the company expects a hugely successful publication with a high-demand for inclusion.
Advertising enquiries for Bean Media Group can be directed to Chris Dutton, on (02) 9939 7899, or for possible editorial inclusion, please contact Peter Ratcliff, Peter Karcz or Natalie Kant.
###