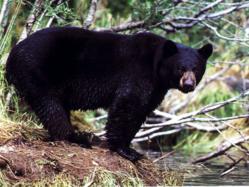 North American bear hunters will now be able to locate bear hunting guides and outfitters right on our website
Chicago, IL (PRWEB) November 28, 2011
With 2011 coming to a close the Bear-Hunting.Org website is gearing up for new website additions in 2012. The newest confirmed change this coming year is the addition of a bear hunting outfitter and guide directory. "North American bear hunters will now be able to locate bear hunting guides and outfitters right on our website" said Noah Riddle. According to Bear-Hunting.Org it can be very trying for hunters to find a credible bear hunting outfitter. They plan to allow hunters to not only find an outfitter, but also post reviews about their experience with them.
"We plan to keep Bear-Hunting.Org an educational only website, this means we won't be charging bear hunting outfitters or guides a listing fee to be added to our directory" said Noah Riddle. Outfitters will be able to start submitting their listing requests as early as January 2012 according to Noah Riddle. Since Bear-Hunting.Org will be allowing free listings they expect to have far more outfitters than any other hunting service directory. They do plan to do a promotional e-mail blitz to all bear hunting outfitters to get the word out about this free directory. "We want to encourage all hunters interested in bear hunting to consider using an outfitter. Bear hunting can be very time consuming and at times dangerous and you should have someone who knows what they are doing on your side" said Noah Riddle.
Along with this announcement Bear-Hunting.Org also hinted about another project for 2012. They claim that by mid-2012 they plan to have an operational discussion forum dedicated to bear hunting. This will allow hunters from all over the global to discussion bear hunting together; including talk about newest regulations, bear hunting tips, etc. "We are excited as we head into 2012, we have a ton of projects we can't wait to launch!" said Noah Riddle.
###