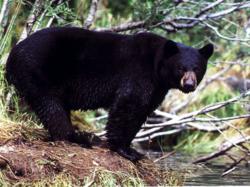 We invite all hunters to visit our web site and whatever information they regarding bear hunting, it's free and updated daily
Chicago, IL (PRWEB) September 01, 2011
Bear-Hunting.Org, an educational portal on bear hunting is on the move to help educate hunters on bear hunting laws. "Our goal is to educate as many hunters as possible on bear hunting laws for the state they plan to hunt bears in this fall. It's critical to both conservation and population control to make sure all hunters follow the regulations set by their states wildlife department," said Noah Riddle of Bear-Hunting.Org. With fall bear hunting seasons across the nation getting ready to open it's critical that all hunters make sure they know the current regulations and laws of the state they plan to hunt bears in.
Bear-Hunting.Org makes it easy to locate those laws and regulations via their website. You can visit their bear hunting laws web page and find the official department of wildlife or natural resource website for your state. This allows hunters to have one portal to provide all the information they will need when it comes to bear hunting regulations. "With our new bear hunting laws web page hunters are able to view in one location a list of every single state's official wildlife website which will contain the most recent laws and regulations related to bear hunting," said Noah Riddle.
If you're one of the hunters with an upcoming fall bear hunting season Bear-Hunting.Org recommends that regardless if you think you know the regulations that you check on them again. Regulations related to hunting, especially bear hunting can change yearly and are posted online and in publications provided by your state. By checking on regulations you can guarantee that you are legally hunt bears this fall season and prevent any issues that can result in fines or even imprisonment. "We invite all hunters to visit our web site and whatever information they regarding bear hunting, it's free and updated daily," said Noah Riddle.
###