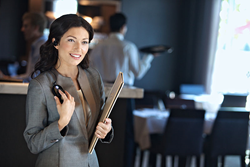 Two-way radio deployments produce a calculable and rapid return on investment through immediate improvements in productivity and operational efficiency.
Dallas, TX (PRWEB) July 17, 2014
BearCom, a nationwide provider of wireless communications equipment and solutions, today released information on calculating return on investment from two-way radios.
Today's competitive environment requires businesses to have the ability to quickly respond to customers, increase employee productivity, and improve operational effectiveness – all while controlling costs. Two-way radio deployments produce a calculable and rapid return on investment through immediate improvements in productivity and operational efficiency. In addition, boosting security and safety through better and more coordinated communications is an important added benefit that wireless two-way radios help provide, which is not always possible to calculate, but can be enormously important to the well-being of any organization.
One of the ways two-way radios produce ROI is through efficiency enhancements that result from instant, one-to-many communications. If two-way radios can save employees 5 minutes per hour, that adds up to 40 minutes a day. If upfront equipment costs are $210 per radio, a radio issued to a minimum-wage employee could show a pay-back ROI in two-and-half months. A radio issued to a manager or higher-wage employee could pay for itself in less than one month.
"Two-way radios produce calculable returns in areas like efficiency and productivity as well as equally important but harder-to-quantify areas, such as improved customer service, employee engagement, and added safety," said Hugh Johnston, Product & Purchasing Manager at BearCom.
Some of the additional areas in which businesses regularly see tangible returns from two-way radio communications include:

Labor costs –Decision-makers and subject matter experts throughout an organization are more easily accessible, to reduce delays and remove the need for redundancy in specialties.
Improved customer satisfaction – Customer inquiries and requests are responded to more quickly. Radios also eliminate the need for disruptive public address system announcements.
Safety and loss prevention – Safety hazards and suspicious activity can be communicated and addressed immediately.
Employee education – Institutional knowledge can be shared instantly across staffs.
Johnston suggests two series of radios from Motorola Solutions for companies looking for simple and cost-manageable deployment of two-way radio communication. He lists the Motorola CLS1110 and Motorola CLS1410 from the company's CLS Series, as well as the CLP Series that includes the Motorola CLP1010, Motorola CLP1040, and Motorola CLP1060.
Motorola CLS Series portable radios are economical, compact, lightweight, and compatible with a variety of accessories. Simplified charging and cloning make CLS radios easy to manage, and they are so simple to use that little or no investment in training is required.
Motorola CLP Series radios are even lighter and smaller. Their design integrates an earpiece, which makes for even more discreet communications. The CLP1010, CLP1040, and CLP1060 are extremely easy to use, as they integrate only the essential accessory elements. Additionally, the CLP1060 is Bluetooth enabled. It is sold with the necessary Bluetooth earpiece.
"Two-way radio communication is an area where businesses can invest with confidence in a speedy return," Johnston added. "Case studies have proven that efficiency and productivity gains are real and predictable."
For more information about Motorola CLS and CLP Series two-way radios for retailers, please visit BearCom.com. Call 800.527.1670 for Sales assistance and 800.541.9333 for Rentals assistance.
About BearCom
BearCom provides a broad line of high-performance wireless communications products, services, and complete mobility solutions. Founded in 1981, BearCom is America's only nationwide dealer and integrator of wireless communications equipment, serves customers from 28 branch offices located throughout the U.S., has several affiliated offices around the world, and employs approximately 400 people. BearCom is headquartered in the Dallas, Texas area. For more information, visit http://www.BearCom.com and http://www.TodaysWirelessWorld.com.
MOTOROLA, MOTOROLA SOLUTIONS and the Stylized M Logo are trademarks or registered trademarks of Motorola Trademark Holdings, LLC and are used under license. All other trademarks are the property of their respective owners. ©2014 Motorola Solutions, Inc. All rights reserved.