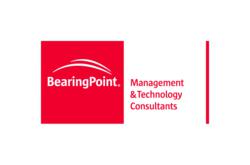 I am delighted to be part of the Partnership team helping our UK clients to navigate to prosperous times. Working with our clients, we link business strategy to operational reality, helping them integrate, innovate and grow
London (PRWEB UK) 18 July 2012
BearingPoint announced today that Nick Dussuyer has been promoted to Partner and will be responsible for BearingPoint's UK Natural Resources practice including the firm-wide leadership of the BP account. In addition, Nick will also be leading the UK Business Strategy & Transformation practice. In these roles he will be building upon BearingPoint's extensive business and technology transformation experience to further develop BearingPoint's relationship with clients such as BP and EDF as well as supporting other UK based clients in the sector.
Also, Stefan Spohr, the Regional Leader for the UK & Ireland, will be taking on an expanded role and assume responsibility as the firm-wide Industry Leader for Financial Services.
Nick Dussuyer comments: "Many organisations face the daunting prospect of rising input costs and declining revenues. During my time at BearingPoint I have worked with colleagues to deliver genuine and lasting transformation for our customers and I am delighted to be part of the Partnership team helping our UK clients to navigate to prosperous times. Working with our clients, we link business strategy to operational reality, helping them integrate, innovate and grow."
Nick has been with BearingPoint for over 12 years including the Melbourne, Paris and London offices and brings deep operational and consulting experience gained working in Europe and Asia-Pacific. He has extensive experience working as a trusted advisor with CEO's and board level clients to help shape their strategic agendas. Nick was recognised as a thought leader and practitioner through his Management Consulting Association (MCA) Change Management nomination and his short-listing of projects for the MCA Awards.
Commenting on the appointment, Stefan Spohr, Regional Leader UK and Ireland said: "Nick's appointment reflects his outstanding achievements in BearingPoint over the last 12 years contributing to the significant growth of our UK practice since the BearingPoint MBO. Both Natural Resources as a sector and Business Strategy & Transformation as a service line are key capabilities in our growth strategy. Nick will be a strong addition to the UK Partner team and will be instrumental in helping drive the continued success of the UK business."
In a 20 year career in management consulting, Stefan Spohr has served clients globally in large transformation initiatives across North and South America, Europe and Asia particularly in Financial Services. Before taking up his current role in the UK in 2008, Stefan led BearingPoint's Business Transformation practice in North America. Prior to joining BearingPoint in 2005, he was a NY-based Partner in the Financial Services practice of another management consulting firm.
Stefan added "The firm has a clear ambition to further grow its already strong FS practice and London, as one of the world's leading financial centres, is a cornerstone of this strategy."
ENDS
Photographs and full biographies of Nick Dussuyer and Stefan Spohr are attached to this release and also available on request.
About BearingPoint
BearingPoint delivers business consulting with management and technology capabilities. As an independent firm with European roots and global reach BearingPoint serves leading companies and public sector organisations world-wide to align and optimise processes, IT and operating models with business strategy. Driven by a strong entrepreneurial mindset and desire to create long-term partnerships, BearingPoint's consultants are committed to delivering excellence and value to their clients. The firm's approach to working with clients is highly collaborative and designed to improve business performance, from strategy through to execution. BearingPoint currently employs 3,500 people in 15 countries.
For more information, please visit: http://www.bearingpoint.com
Press contact
Lindsay Vetch
Vetch Mahne
Tel. 00 44 20 3488 3102
Mailto: bearingpoint(at)vetchmahne(dot)com