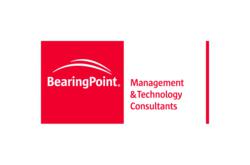 The BearingPoint Institute model of partnering our senior consultants with the top external experts in their fields has produced a ground-breaking piece of original research here which no business leader can afford to miss
London (PRWEB UK) 12 September 2012
Research published today by the BearingPoint Institute presents a stark choice to businesses - shape up by 2020 or ship out by 2030.
As game-changing global business trends gather speed, BearingPoint has analysed the most significant five and distilled them into an action plan for leaders. Spanning, business, IT, government and finance, the study provides analysis and a map of the road ahead for corporations who are facing essential structural change in order to keep their competitive edge.
Written by BearingPoint senior partners and third party experts this year's report asks:

Will your company pass the Sustainability Stress Tests?
6 key lessons on how to embed sustainability and use it to drive growth, based on interviews with leaders of 33 organisations. No longer a bolt-on, how sustainability has become a core element of doing business.
Trust is the red line issue when it comes to moving processes into the cloud. From geographical concerns, to data security and even managing operating budgets this paper examines this IT megatrend and details a practical framework to evaluate its risks: the Cloud Trust Pyramid.
Who will be the winners in the mobile payments battle?
With trust in conventional financial institutions at an all time low, the challenge has become how to supersede them. Among the most disruptive idea is mobile payments technology. A space eagerly fought over by banks, telcos and internet players. The customer will decide who wins. We analyse which way they're going.
Seeing beyond the big (data) picture
Big data is both a curse and a blessing for businesses. It can offer unprecedented insight for faster decisions, but the "3V's" of Volume, Velocity, Variability pose unprecedented challenges to filter and interpret that mass of information. How do you find the answers you're looking for when you can no longer rely on the "human filter"? This paper will explain.
Faster, Higher, Stronger: Government Administrations can sprint too
Presenting a new way to produce frequent, quick wins when implementing large Government projects. "Results agility" delivers change via a series of quick sprints within one electoral cycle instead of a long lead-time "big bang" that rarely stays on time, course or budget.
Commenting on the research Eric Falque, Partner at BearingPoint said:
"The second issue of the BearingPoint Institute Report offers a fascinating insight behind the trends making front page news. By taking a look at recurring themes, such as trust and sustainability and analysing them from a business perspective, we are able to move the story on and offer conclusions and understanding which are entirely new to the market.
"The BearingPoint Institute model of partnering our senior consultants with the top external experts in their fields has produced a ground-breaking piece of original research here which no business leader can afford to miss."
For more information and to order a copy of the BearingPoint Institute Report 2012 please visit: http://www.bearingpointinstitute.com
The report is also available as an iPad app: http://itunes.apple.com/app/bearing-point-institute/id557267831
-ENDS-
NOTES TO EDITORS
The BearingPoint Institute
Founded in 2009, the BearingPoint Institute is an incisive, authoritative voice on business-critical topics, which brings together the finest minds from both within and outside the BearingPoint organisation. We strive to:

Advise business leaders to understand the evolution of the global economy at a deeper level
Explore new thinking, going beyond straightforward "Thought Leadership"
Propose new points of view about strategy and organisational change, and stimulate debate among its readership
By offering practical, real-world advice from:

A leadership team composed of senior BearingPoint Partners, representing geographical diversity and wealth of capabilities
An independent Advisory Board formed by recognised business leaders and academics
Studies made by experts illustrated with real-life highlights
About BearingPoint
BearingPoint delivers business consulting with management and technology capabilities. As an independent firm with European roots and global reach BearingPoint serves leading companies and public sector organisations world-wide to align and optimise processes, IT and operating models with business strategy. Driven by a strong entrepreneurial mindset and desire to create long-term partnerships, BearingPoint's consultants are committed to delivering excellence and value to their clients. The firm's approach to working with clients is highly collaborative and designed to improve business performance, from strategy through to execution. BearingPoint currently employs 3,400 people in 15 countries.
For more information, please visit: http://www.bearingpoint.com.
Press contact
Alexander Bock
Manager Communications
Tel. +49 89 540338029
alexander.bock(at)bearingpoint(dot)com