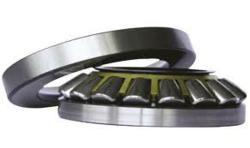 Dalton Bearing has the ability to locate any type of bearing and ship it anywhere across the globe
Dalton, Georgia (PRWEB) July 31, 2012
Downtime in the gas, oil, and mining industries represent huge losses in production and revenue. Bearing failure is one of the leading causes of machinery malfunction. Dalton Bearing Service is setting the standards for locating, replacing and worldwide delivery of hard to find bearings.
Field and refining operations that experience mechanical failures will suffer significant financial losses due to machinery downtime. After identifying what went wrong, and the next challenge is determining where to get a replacement part as quickly as possible. Dalton Bearing Service helps companies around the globe quickly locate and deliver OEM replacement parts for damaged or destroyed bearings.
Drilling, mining, refining and fracking operations save time and money when using this service. Dalton Bearing Service has recently expanded their expertise and technical knowledge in these fields helping to expedite the replacement process. Dalton Bearing Service, Inc. has been one of the leading bearing distributors for over70 years.  With decades of experience servicing the gas, oil and mining industries, the company continues to assist customers in locating even the most difficult to find parts for their operation.
"Operations that have a bearing suddenly wear out or fail will benefit from Dalton Bearing's speedy bearing locator service," says CEO, Matt Morris. "Dalton Bearing has the ability to locate any type of bearing and ship it anywhere across the globe." Because of our relationship with all major manufacturers, Dalton Bearing has the ability to cross-reference OEM parts, so there is never any question about having the right part. If the bearing is obsolete and must be manufactured from scratch, Dalton Bearing can produce the required bearing and deliver it quickly.
The bearing locator service helps oil, gas, and mining companies minimize their production's downtime and financial losses. Companies in urgent need of a bearing should contact Dalton Bearing at 706-226-2022.
About Dalton Bearing Service, Inc.
Dalton Bearing Service was first established as a bearing distributor in 1946. Since then, it has grown and has served thousands of small and large customers from across the globe. While its core offering is the bearing locator service, it also helps customers with a variety of other needs for mechanical parts, including hydraulic tools, industrial hoses and fittings, power transmission parts, and many others.
Dalton Bearing Service, Inc.
706.226.2022
P.O. Box 1363
Dalton, GA 30722-1363