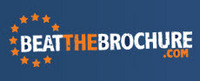 (PRWeb UK) March 1, 2011
The European Travel Commission (ETC) has released their yearly analysis of trends and prospects; the report provides a detailed look at the performance of the European travel market. It indicates that hotel occupancy rates in 2010, measured from January through November, climbed by 5.5%. Online travel specialists Beat The Brochure believe this is a key indicator of the overall health of the sector, and that the growth reported by the ETC is very encouraging.
Daniel Ox of Beat The Brochure comments on the ETC's findings: "It is very encouraging to see strong growth of hotel occupancy in 2010 – an increase of 5.5% is significant and points to a marked rise in European travel. Indeed, it shows that people are traveling and taking the opportunity to relax and enjoy themselves in Europe's many fine hotels." According to Ox, Beat The Brochure also saw the number of hotel bookings rise, as many of their British clients embarked on trips to European cities and holiday destinations.
The report by the European Travel Commission showed that the increase in demand for hotel rooms was relatively even across the continent, with only three countries showing negative numbers. The ETC also weighed in upon the future prospects of the market: it indicated that growth of overnight visitors to Europe in 2011 would be 3%, while 2012 is expected to see that number rise to 4%.
Ox states that these numbers show that the travel market has well and truly recovered. He concludes: "The ETC is in an excellent position to survey the field and provide us with a balanced prognosis on the state of European travel. While 3% growth this year is not huge, it shows that we are certainly moving in the right direction and that people are once again focusing on holidays."
About Beat The Brochure:
Beat The Brochure's technology brings all the leading UK travel suppliers together in one simple search, affording our customers access to the very best deals from leading operators such as Thomson, Thomas Cook and First Choice.
Our technology also has the ability to bring together a huge range of hotels, flights, cars and transfers to create your own bespoke package - offering you the ultimate in flexibility at lowest possible price in one seamless experience.
Beat The Brochure is part of the award winning Como Street Travel Group with offices based in Central London, Essex and Blackpool and Florida, now boasting a team of almost 100 experienced travel consultants.
Beat The Brochure is a fully bonded member of the Travel Trust Association (TTA U0898) and is licensed by Civil Aviation Authority (ATOL - T7270) offering you and your money the very best in financial protection and peace of mind at all times.
# # #