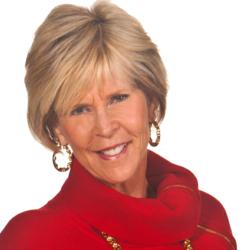 Traditions are wonderful but trying to maintain traditions against all odds can become a trap.
Springfield, MO (PRWEB) December 21, 2012
Whether the holiday season felt fabulous, horrific, or somewhere in between, people often experience a post-holiday letdown. There are many causes and what helps one person may not help another. Clinical psychologist Dr. Nancy O'Reilly, founder of Womenspeak.com, offers these explanations for post-holiday blues and 10 proven remedies.
People often feel overwhelmed by advertising, hype and "the whole Norman Rockwell thing." Their present experience may not live up to the hype or to their childhood ideal. They may try to keep things the way they were despite inevitable changes like a new baby, divorce, illness, weather emergency or tragedy. Even positive changes such as a new job opportunity can lead to holiday sadness.
In seeking to re-create a past ideal holiday, people may allow themselves to be pushed into doing things they don't want to do with people they don't really care about and spending money they don't have. "Traditions are wonderful but trying to maintain traditions against all odds can also become a trap," Dr. O'Reilly says. When all the excitement passes, they feel let down.
How to Overcome the "Post-Holiday Blues"
It's important to understand the causes of the blues. People who are sad after the holidays were often sad going into the holidays. The blue feelings are typically a symptom of an underlying problem, so look deeper.
External causes of holiday sadness often involve loss:

Loss of a loved one through death, divorce or moving away
Loss of a job or home
Loss of an opportunity
Toxic relationships
Internal causes are just as real and bring much pain:

Unresolved grieving
Underlying medical condition or side effects from medications or substances
Fear
Contrast between past and present
Disappointments
Contrast between expectation and reality
Isolation from others that brings loneliness
Ways To Handle The Blues
Whether the causes lie inside, outside, or both, a person can take a deep breath and get serious about taking control of life and emotions. Here are 10 proven strategies for beating the blues.
1. Grieve the loss. If past losses have cause holiday blues, take time to finish grieving over the loss. It's important to feel the sadness and grief and get clear about the reality of the loss. With acceptance, the intensity of the blues will lessen and a normal pleasure in life will return.
2. Seek serenity. Many losses can be addressed through the principles of the Serenity Prayer: "Grant me the serenity to accept the things I can not change, the courage to change the things I can, and the wisdom to know the difference." Learning to identify which is which is a key to happiness after the holidays and all year round.
3. Practice self-forgiveness. Repeat these messages: "I deserve to be happy. I am lovable. I am valuable."
4. Stop obsessive thinking. Thoughts such as "I didn't do it right, my gifts were lousy gifts, I said the wrong thing, it's my fault, I 'woulda-shoulda-coulda,'" can be stopped with a strategy of prayer or meditation.
5. Avoid the ambush. Do not get too hungry, angry, lonely or tired, which can lead to poor judgment, bad decisions and regret. Stay away from substances and behaviors often used to numb pain, including alcohol, excessive spending or sexual relationships.
6. Flee toxic people. Stay away even (or especially) if they are relatives. Increase time with people and environments of calm and good humor. Let go of resentments related to holidays past and declare an amnesty in family feuds.
7. Take off the target. Some people's families are downright predatory, turning as a group against one member. Being the target feels terrible, but don't give credence to the criticism. Bring it into perspective by making a list of who was the target at the last six family gatherings.
8. Practice extreme self-care. Manage stress by getting back to a normal routine as quickly as possible. Restore a balance of sleep, healthy eating, exercise and other activities. Exercise reduces anxiety and depression, so claim time for aerobic exercise, yoga, massage, spiritual practices or other calming activities.
9. Reach out to other people. The blues naturally make a person withdraw, but instead seek out friendly nonjudgmental company.
10. Volunteer. Helping someone in need will highlight the many reasons a person has for feeling gratitude despite the pain.
Is It More Than The Blues?
Depression can have many different causes and help is available. Please consult a mental health professional if three of these symptoms of real depression last more than a couple of weeks:

Change in appetite or weight
Dulled emotions, irritability, explosive anger
No longer enjoy usual activities
Change in sleep habits
Lack of energy
Inability to concentrate or make decisions
Social withdrawal
Suicidal thoughts or gestures
Feelings of hopelessness, worthlessness, excessive or inappropriate guilt
Low self-esteem
Unresolved grief issues
Hallucinations or delusions
Thoughts of suicide should never be taken lightly. Instead, dial 911 in the USA or Canada or go to a hospital emergency room.
Know that happiness is a choice that can always be made. A focus on loss and regret brings sorrow; a focus on gratitude and hope brings joy.