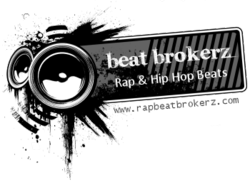 We know how much time and effort our producers put into their music compositions. We just want to give them another tool to help protect their work. We received such great feedback from our users that we decided to make the tool free for everybody.
(PRWEB) March 16, 2012
Beat Brokers Global LLC announced the public launch of their new copyright protection tool for hip hop music producers. The new tool allows for music producers to upload and register a digital proof of copyright for all of their music instrumentals. Each registration comes with it's own digital certificate and public notice of copyright page.
By using the digital copyright tool, a music producer can add an additional layer of protection to their published music at an affordable price tag: Free. The registration service goes so far as to provide a complete government form with instructions on how to submit the work for official registration with the United States Copyright Office.
Beat Brokerz is a digital music marketplace where recording artists worldwide can shop the latest music instrumentals in a wide range of genres. This latest addition to their suite of services marks another milestone leap in the repertoire of free services available to music producers worldwide.
To check out the new registry, please visit the following page:
http://www.rapbeatbrokerz.com/registry/copyright