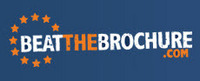 All things considered, these are some very positive numbers for Tenerife
(PRWeb UK) September 8, 2010
Figures released by the Department of Turismo de Tenerife reveal that the island's tourism industry has enjoyed a 3.77 per cent increase in the number of foreign visitors in July based on last year's figures, with 450,554 holidaymakers making the trip. Over 2.7 million tourists holidayed on the island during the first seven months of 2010, an increase of 1.35 per cent on 2009. Meanwhile, upmarket hotels have benefitted from the boost the most, with five star establishments seeing a 10.67 per cent increase in bookings in July, while a move from travellers towards cheap holidays based in self-catered apartments and hostels has seen a rise in non-hotel accommodation of 5.02 per cent.
"All things considered, these are some very positive numbers for Tenerife," says Daniel Ox, Managing Director of online holiday experts Beat the Brochure. "When you consider just how much the volcanic ash cloud – coupled in with recent operator collapses - affected Tenerife's core markets earlier in the year, these increases are great news for the island. Even Spanish visitors have increased overall, up 6.76 per cent on last year."
Tenerife's core markets, the United Kingdom and German, were up 14.79 and 9.31 per cent in July respectively. Significantly, large increases from non-traditional source markets point to a wider trend as the island's reputation as an affordable holiday destination reaches a wider audience. The number of French tourists booking Tenerife holidays saw the biggest increase, up 37.43 per cent, while Italy and Belgium both saw smaller increases of just over 9 per cent.
"Tenerife has been a longstanding bastion of British and German tourism, but what's interesting now is that the island is seeing a steady influx of holidaymakers from other countries," says Ox. "The number of tourists from Russia, for example, has increased 26 per cent based on the same period last year. That in itself is a trend the global industry has taken note of in the past decade as more and more Russians start to look beyond traditional holiday destinations like the Ukraine, and traditional packages like the all inclusive Greece holidays favoured by the country."
About Beatthebrochure:
Beat The Brochure's technology brings all the leading UK travel suppliers together in one simple search, affording our customers access to the very best deals from leading operators such as Thomson, Thomas Cook and First Choice.
Our technology also has the ability to bring together a huge range of hotels, flights, cars and transfers to create your own bespoke package - offering you the ultimate in flexibility at lowest possible price in one seamless experience.
Beat the Brochure is part of the award winning Como Street Travel Group with offices based in Central London, Essex and Blackpool and Florida, now boasting a team of almost 100 experienced travel consultants.
Beat The Brochure is a fully bonded member of the Travel Trust Association (TTA U0898) and is licensed by Civil Aviation Authority (ATOL - T7270) offering you and your money the very best in financial protection and peace of mind at all times.
###