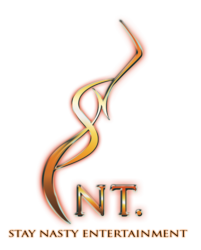 I want to stay grounded and provide beats to as many hot artist as I can signed or unsigned. I want my music and brand everywhere... every day... all day
Miami, FL (PRWEB) January 31, 2012
South Florida's Producer Tracy Tyler CEO of Stay Nasty Entertainment is trailblazing the music industry and establishing himself as a heavyweight beat maker, producer, fitness model and brand. Taking off at rocket-speed; Tracy Tyler is quickly rising from South Beach Miami and is now offering his beats to all artists signed or unsigned. Here are some of his current and well-regarded professional highlights.

Tracy Tyler was the winner in the international Young Buck contest for the single "Ya Better Know It" (Real Talk Entertainment) that was put together with Jonathan Hay Publicity and HipHopDX (a top ranked hip-hop site). Millions of fans throughout the world know Young Buck as a former member of G-Unit, the super group with 50 Cent. This contest was talked about all across the globe with thousands of producers competing for a win. This contest had most of its "staggering amount contestants" from The United States, Russia and The United Kingdom.
Tracy Tyler worked on songs that will appear on the upcoming debut album by Sabrina titled, "Something Like A Renegade". He will also appear on the Audio Stepchild "Every Coincidence is Significant" release that features major artists from the past three decades. The late MC Breed album (which is still in the works) will feature some production work from Tracy Tyler. All three of these albums mentioned will be released through Hoopla Worldwide / WIDEawake Entertainment / E1 Distribution (formally Koch). The affiliation with Hoopla Worldwide \ WIDEawake Entertainment is great association for the brand of Tracy Tyler, as WIDEawake Entertainment is the owner of Death Row Records, from their storied 18 Million Dollar purchase of the iconic label.
Tracy Tyler has worked with Nappy Roots – the Grammy nominated, multi-platinum group known for several chart topping Billboard hits. Tracy Tyler has also worked with Niko Marzouca, a Grammy-Award Winning Engineer and the legendary Georgia Hall-of-Fame producer and engineer Rodney Mills.
The major media has loved Tracy Tyler as he has been featured on high-profile outlets such as SOHH, MSN, 2DopeBoyz, Allhiphop, Hiphopdx, Dubcnn, Vevo, Hiphopruckus, AOL and many more. Tracy Tyler has a record that will appear on Madden NFL 13, the hit video game by Electronic Arts that will hit retail stores in August of 2012.
Other than music, Tracy Tyler is a world-renowned fitness guru who recently created the "RemakeDangelo" workout plan – a plan that been downloaded over 250,000 times from http://www.remakedangelo.com
Visit Tracy Tyler's website at http://BeatsByTracyTyler.com to hear his beats.
###