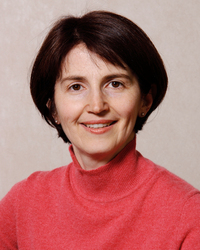 It is exciting to be able to provide this new experimental treatment for our patients.
(Vocus) October 29, 2009
A clinical trial for women with an aggressive form of metastatic breast cancer is now open at Beaumont Hospital, Royal Oak, and will open soon at the University of Michigan Comprehensive Cancer Center in Ann Arbor, the only sites in the state to be designated as study locations. The trial features a novel drug that is seen as a significant breakthrough in the treatment of triple negative breast cancer or TNBC.
The hospitals are seeking a limited number of women with TNBC to test an experimental medication, BSI 201, which is a poly (ADP-ribose) polymerase or PARP inhibitor. PARP is an enzyme that normal cells use to repair DNA when it is damaged. It is thought that cancer cells also use PARP to overcome the effects of chemotherapy, allowing the cells to repair damage from chemotherapy and therefore continue to grow. When used in conjunction with traditional chemotherapeutic drugs that damage the DNA of the cancer cell, this targeted PARP inhibitor selectively blocks a cancer cell's ability to repair itself, thus causing the cancer cell to die.
Participants in this phase III study will be divided into two groups, both of which will receive a traditional chemotherapy regimen of gemcitabine and carboplatin. One group will also receive the study medication, BSI 201. The trial is a randomized, open label study, meaning that the participants are randomly assigned to study groups and will know which treatment regimen they are receiving. Women initially assigned to the group that does not receive the study drug will have the opportunity to receive the study drug if their disease worsens during treatment with chemotherapy alone. This trial is underway at multiple sites throughout the country and is expected to conclude enrollment by the end of the year.
To participate in the trial, patients must have:

a diagnosis of metastatic TNBC
completed no more than two rounds of chemotherapeutic treatments for metastatic disease
disease that is measurable on an imaging study
"The PARP inhibitors represent a novel cancer treatment that holds great promise for many patients with cancer," says Dana Zakalik, M.D., director of the Beaumont Cancer Genetics Program and principal investigator at Beaumont. "They provide hope for patients with this particularly aggressive breast cancer for whom conventional treatments were lacking."
Triple negative breast cancer is a subtype of breast cancer that accounts for about one in five breast cancer diagnoses. Subtypes of breast cancer are based on the presence of three receptors that are known to fuel tumor growth and spread of cancer. These receptors are estrogen, progesterone and human epidermal growth factor or HER2. Existing therapies bind to or otherwise inhibit the receptors, thus impeding tumor growth. In TNBC, none of these receptors is found, making the existing treatments that target these receptors in other patients ineffective for TNBC patients. No treatment has been approved specifically for TNBC.
TNBC patients tend to be pre-menopausal; a large subgroup is African American. Many women with this cancer also have a BRCA-1 or BRCA-2 genetic mutation. TNBC is a fast-growing form of cancer with a higher risk of recurrence than other forms of breast cancer; average survival after recurrence is nine months.
"Based on recently reported clinical trials, the PARP inhibitors, including BSI-201, appear to be very beneficial and cause few side effects in patients with metastatic TNBC," says N. Lynn Henry, M.D., Ph.D., medical oncologist in the U-M Breast Oncology Program and principal investigator for this study at the University of Michigan. "It is exciting to be able to provide this new experimental treatment for our patients."
BSI 201 is seen as a significant breakthrough in the treatment of this aggressive cancer. A phase II study of the drug, reported at the May 2009 American Society of Clinical Oncologists annual meeting, found 62 percent of 116 patients who received the study drug with chemotherapy experienced a clinical benefit, compared to 22 percent who received only chemotherapy. Tumors shrank in 48 percent of women tested with BSI 201, compared with 16 percent on chemotherapy alone. The study found that the time till the cancer progressed for participants who received BSI 201 was a median of 6.9 months, compared to 3.3 months for women who received chemotherapy alone. Overall survival was 9.2 months with BSI 201 compared with 5.7 months for chemotherapy alone.
TNBC patients who may qualify for the study should call:
Beaumont Hospital, Cancer Clinical Trials at Royal Oak, 248-551-7695; Cancer Clinical Trials at Troy, 248-964-0606 or The University of Michigan Cancer AnswerLine, 800-865-1125.
###