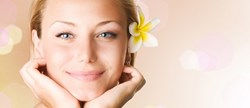 guide their clients in beauty resolutions with advantageous beauty results
Miami, FL (PRWEB) January 04, 2013
The start of the new year welcomes clients to begin healthy and positive habits. Habits include decisions to exercise more often, to eat more nutrient-rich foods, or to set better financial goals. TheBeautyPlace.com understands it may be the most advantageous time to guide their clients in beauty resolutions with advantageous beauty results in regards to skin care and hair care.
For a clear complexion, taking off makeup and dirt before going to sleep is crucial. Pores absorb everything they come in contact with and congested pores lead to blemishes and rough skin texture. The first step is by using a cleanser and makeup remover in one, like the Clarisonic Skin Cleansing System. The system uses a gentle, facial skin cleansing brush which unclogs pores and removes impurities and free radicals, like pollution, that cause wrinkles and dark spots.
Cleansing gives skin a fighting chance, but applying sunscreen will ultimately protect skin from the damaging effects of sun damage. Sun damage causes skin to wrinkle and its cumulative effects on skin include dark spots and dullness. Rebecca, lead beauty consultant at TheBeautyPlace.com, recommends a Niacin-infused sunscreen. "Niacin is an antioxidant found in vitamin B, and it has been clinically shown to have a 24 hour skin repairing ability. It repairs DNA, boosts collagen, helps in reducing hyperpigmentation, and helps in soothing skin concerns like acne and skin sensitivity," stated Rebecca. The sunscreen provides skin protection from further damage and actively helps to repair damage already done.
"Applying a makeup foundation that repairs skin as it conceals imperfections is a smart choice," stated Rebecca. Mineral makeup by Glo Minerals is a best-seller at TheBeautyPlace.com. The Glo Minerals Pressed Base Foundation delivers semi-matte foundation and contains antioxidants A, C, E, and green tea extract.
"To create a healthy glow, apply a little blush according to your skin tone," stated Rebecca. Fair complexions should pick pale pinks and gold peach shades, Medium complexions should pick darker pinks and Deep complexions will find that gold peach shades are favorable stated Rebecca. She recommends to clients her favorite makeup, TIGI Cosmetics, formerly known as Bed Head Makeup.
Macadamia Hair Care or Macadamia Natural Healing Oil is a line of hair products with argan oil and macadamia nut oils. These hair oils moisturize hair while cleansing and conditioning and offer superior styling results. Argan oil is known to repair damaged hair with split ends and breakage and is ideal for smoothing hair when using styling tools like hair straighteners and curling wands.
TheBeautyPlace.com is a leading online company of "top brands at affordable prices." From skin care to hair care and everything beauty, TheBeautyPlace.com strives to offer clients and prospective clients excellent customer service and fast shipping of beauty products right to their door.
Follow and Like TheBeautyPlace.com:
On Pinterest: pinterest.com/thebeautyplace/
On Twitter: @TheBeautyPlace
On Facebook: Facebook.com/pages/TheBeautyPlacecom/125435188536?ref=ts
TheBeautyPlace.com Blog: blog.thebeautyplace.com
Jennifer Ramirez
TheBeautyPlace.com
877-392-8827