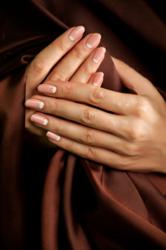 Over half of women feel less confident about their looks in the summer months
(PRWEB UK) 15 April 2013
Winter can play havoc with women's bodies. Cold weather and central heating combine to damage hair, skin and nails, while protective layers of clothing and boots give girls a chance to relax on the hair removal and foot care regimes. The result, unfortunately, is that by the time spring rolls around women in the northern hemisphere are less than ready to bare their flesh.
According to a Nurture Skin Care survey [1], over half (53%) of women feel less confident about their looks in the summer months. True, the idea of sitting in a bikini on a beach full of bronzed, honed Mediterranean women can be a bit of confidence hit for an alabaster-skinned Brit who hasn't exfoliated for six months.
Last year a Debenhams survey [2] revealed that the average British woman spends £475 on nearly 11 hours worth of beauty treatments preparing her body for the holiday season. The department store found that the average woman indulges in 13 beauty treatments before slipping into her bikini, which includes a pedicure, eyebrow tinting and nail treatments.
Not all women have the time or money needed for the full works. Luckily for them, Beauty Resource recommends just five treatments to prepare the body for warmer days and fewer clothes. Site statistics show that hair removal, nail treatments and eyebrow tinting were among the most highly searched beauty treatments in March 2013 [3], making these the top picks for a beauty spring clean:
1. Pedicure
Start from the toes up for full body confidence. A winter spent plodding about in ill-fitting boots can ruin the toenails and cause unsightly blistering. The heals of the feet are covered with up to 50 layers of skin, making the skin here 20 times thicker than anywhere else on the body. Foot skin can harden and yellow with time and wear, leading half of all women to hide their feet in embarrassment [4].
Well over half (54%) of Zest readers [5] said they felt more confident when they had well cared-for feet, so don't shun the pretty sandals for pumps just yet - simply book a pedicure at your local beauty salon. During your pedicure you can have your toenails filed and painted (covering any blackened bruises) and any gnarly skin buffered off. Finish off with a blissful moisturising foot massage for the perfect pedicure.
2. Acrylic Nails
Hands can become dry and chapped during winter and the need for gloves can make false nails difficult to wear. Polish off the perfect manicure with acrylic nails for an elegant, healthy spring look. These old timers might be yesterday's news but acrylic nails still have some advantages over gel overlays:

easier to remove when no longer wanted
less painful when professionally removed
breaks can be fixed by client at home - no need to keep going back to salon
stronger than gels, less likely to break
polish sticks better to acrylic than gel
last longer
cheaper than gel.
3. Spray tan
The bright orange glow is, according to Grazia's beauty editor Annabel Jones [6], well and truly out of fashion for 2013. However, the day of the spray tan isn't over just yet. Now the beauty elite are shunning tangerine for a subtle olive tint known as the 'pale fashion tan'.
"Celebrities are going for more of a subtle glow, which involves a very fine mist of self-tan to cover up skin imperfections topped up with a subtle shimmering sheen," says Jones.
While it may be tempting to strip off and sprawl out in the garden at the first hints of sunshine to banish that pasty hue, it's not an advisable option. After a winter of hiding beneath layers of clothing, skin may be pale and vulnerable to harmful UV rays. Lobster is never a good look so the best solution is to opt for a light salon spray tan. With a professionally applied spray tan it's possible to avoid skin damage and premature ageing while flaunting a beautiful olive sheen.
4. Hair removal
Some women spend the winter months conducting their own personal hair growth experiments. While it may be fairly acceptable to relax the beauty regime in winter, spring calls for new beginnings. In a recent Beauty Resource survey [7], all respondents said they had tried, or would like to try waxing, while a significant 87% said they would never try electrolysis, suggesting waxing is the preferred hair removal option.
5. Eyebrow tinting
While eyebrow tinting may not be on the average person's list for a beauty spring clean, it's certainly a beauty treatment worth trying. Eyebrow tinting adds greater definition to the face and makes the eyebrows appear more shapely and full. This beauty treatment is safe, quick and relatively cheap, making it an excellent option for a spring lift.
Beauty treatments are designed to relax, pamper and improve clients. Beauty professionals listed on Beauty Resource work on the feet, hands, skin and eyebrows to banish those beach insecurities and help clients start the spring with a fresh, optimistic attitude - and a great new look to boot.
Editors Notes
References
1 Nurture Skin Care, 'Body Confidence Report', http://www.nurtureskincare.co.uk/articles/nurture-replenish-body-confidence-report_a3861729.aspx
2 Debenhams, 'British Women Spend More on Pre-Holiday Treatments Than The Holiday Itself', http://presscentre.debenhams.com/Press-Releases/British-women-spend-more-on-pre-holiday-treatments-than-the-holiday-itself-193.aspx
3 Beauty Resource keyword search statistics March 2013.
4 Xenna, 'Women Say Their Feet are Embarrassing', http://www.prunderground.com/more-than-50-of-women-say-their-feet-are-embarrassing-a-simple-new-years-resolution-can-help-says-xenna-ceo/008607/
5 Zest, 'Confidence Starts from The Tips of your Toes', http://www.zest.co.uk/body/confidence-starts-from-the-tips-of-your-toes/3350.html
6 Guardian, 'Fake Tan Pale Skin Celebrities', http://www.guardian.co.uk/lifeandstyle/2010/aug/08/fake-tan-pale-skin-celebrities
7 Beauty Resource Survey of site visitors between November 2012 and April 2013.
About Beauty Resource
Beauty Resource offers an instant, easy way to browse and contact beauty professionals in the UK. Unlike other online directories, each professional we list has their own profile packed full of useful details like qualifications, experience, prices and photographs. This way, visitors know exactly what they're getting before they book. Beauty Resource is five years in the making and fast becoming the go-to place for beauty information, advice and professional contacts in the UK.