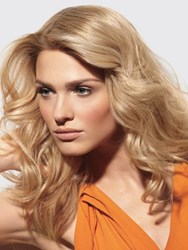 In 2013, the best beauty products accentuate a client's natural beauty.
Miami, FL (PRWEB) January 10, 2013
TheBeautyPlace.com's lead beauty consultant, Rebecca, guides clients to beauty products that nourish soft skin and maintain healthy, shiny-looking hair. She recommends the use of mineral makeup with antioxidants and vitamins. "In 2013, the best beauty products accentuate a client's natural beauty!" stated Rebecca.
For soft skin, applying a moisturizer after a shower or bath is ideal. A body moisturizer locks in moisture and, if applied consistently to rough areas like elbows, knees, and feet, a dramatic improvement in texture and smoothness will be noticed. Rebecca recommends a Body Firming Cream because it increases skin firmness within 15 minutes of application and can contain ingredients like Vitamin C, soy flour and oat kernel extract known for their ability to repair skin's DNA.
For creating a blowout hairstyle with body and movement on busy mornings, Rebecca recommends an Express Blow Dry Lotion. A blow dry lotion applied on damp hair contains micro-heat conductors that accelerate the drying process while protecting hair from damage. The hairstyling product seals the cuticle to prevent frizz and maintain a hairstyle that lasts all day without frizz or flyaways.
"If you are going to wear makeup, make it mineral makeup," stated Rebecca. Mineral makeup is popular for containing natural ingredients offering the desired coverage, antioxidants with anti-aging benefits, and ingredients that do not clog pores. Rebecca stated Glo Minerals Pressed Base, a triple-milled powder, is ideal for all skin types.
TheBeautyPlace.com is a leading online company of "top brands at affordable prices." From skin care to hair care and everything beauty, TheBeautyPlace.com strives to offer clients and prospective clients excellent customer service and fast shipping of beauty products right to their door.
Follow and Like TheBeautyPlace.com:
On Pinterest: pinterest.com/thebeautyplace/
On Twitter: @TheBeautyPlace
On Facebook: Facebook.com/pages/TheBeautyPlacecom/125435188536?ref=ts
TheBeautyPlace.com Blog: blog.thebeautyplace.com
Jennifer Ramirez
TheBeautyPlace.com
877-392-8827