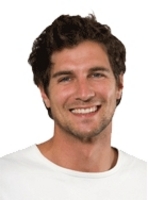 However, it's important to state that Brutox is a very specialist procedure and should only be undertaken by experienced practitioners.
London, UK (PRWEB) February 27, 2009
Transform, the largest Cosmetic Surgery Group, has seen a 50% increase in Brits having Botox to stop 'Bruxism', where stress-induced teeth grinding, aching facial muscles and lock-jaw can cause discomfort. Is this another symptom of the Credit Crunch?

Men aged 35-45 living in London most likely patients of Botox
Financial stress & job worries cited as causes of Bruxism
FORGET Botox and Sweatox, Transform can announce that there's a new trend emerging in the usage of the anti-ageing jab - Brutox - a form of Botox to prevent Bruxism (or teeth grinding).
Figures released by the UK's largest cosmetic surgical and non-surgical provider, Transform, show a massive 50% increase* in the number of patients requesting Botox to relieve the jaw tension and pain associated with teeth grinding.
How does Botox affect the muscles?
When injected into facial muscles afflicted with soreness and discomfort, Botox relieves TMJ (temporo-mandibular joint) and jaw tension for many patients. The injections work by preventing muscles from engaging in unconscious jaw movement, eliminating headaches, and, in severe case of stress, even minimize lock-jaw.
What is Botox?
Botox is typically used as a treatment to relax the overactive facial muscles and therefore reduce the appearance of wrinkles. Anti-wrinkle treatments with products such as Botox and Vistabel help to plump the skin and thus reduce the affect of the wrinkles by creating smoother skin. Other uses have been found for Botox and the popular alternative Vistabel, including reducing excessive underarm and hand sweating...but the use of Botox as a treatment for teeth grinding is a very interesting development indeed.
Botox Treatments for both Women and Men
Transform can reveal that it's Britain's men, aged 35-45, living in London who are most likely to request this treatment although its clinics have treated women too. Those patients have cited a rise in stress levels due to financial stress and job worries as the reason for their increased and unbearable teeth grinding. And their constant jaw-grinding has caused problems in relationships with partners kept awake by the noise.
Botox to Brutox Treatments
Gwen Davies, Head of Non-Surgical at Transform, comments, "Transform has been using Botox to treat chronic teeth grinding successfully. Brutox, as we're calling it, is very quick, straightforward and can be very effective. Most Botox patients experience noticeable improvement within two to three days of their first treatment.
Pain Relief from Botox
"And it's not just relief from jaw pain, tension and headaches, that our patients experience. Some are also noticing a dramatic change in the appearance of their lower face. The square, severe look softened into a more normal and aesthetically pleasing jaw line.
"Some patients have also reported a marked reduction in their general stress level as their grinding gradually comes to a halt. Breaking the habit of Bruxism allows patients to relax and enjoy life.
"However, it's important to state that Brutox is a very specialist procedure and should only be undertaken by experienced practitioners."
For more information please visit http://www.transforminglives.co.uk or
T: 0800 655 6406
Editors Notes
*50% increase in number of patients in January 2008 compared to previous year
Transform Cosmetic Surgery Group is Britain's largest and most popular cosmetic surgery group network with over 30 years experience and 24 clinics across the UK
Transform offer a comprehensive and extensive post-operative care programme, which is included in the cost of the treatments. The programme serves to ensure that recovery is as swift and problem free as possible.
Transform work with highly qualified and specialist cosmetic surgeons and nursing staff.
Transform is a member of the Covenant Healthcare Group
###