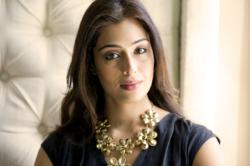 I always admired the beauty of Indian women without realizing that it is their hair that makes them look so beautiful.
Oyster Bay, NY (PRWEB) April 26, 2012
For centuries, Indian women have taken care of their hair as if it were a gift. In order to keep their hair long, and to maintain their lustrous locks, they use numerous vitamins, oils and herbs. Many people around the world try to use Chinese hair, Brazilian Hair or Malaysian Hair for their extensions, but Indian hair is best in all regards.
The truth is there is no comparison to the natural durability, texture, and flexibility of Indian hair extensions. It is sourced directly from temples in India where women travel to have their heads shaved. 'Tonsuring' as it is known, is the outward symbol of starting ones life anew. Indian hair is naturally thick, full and lustrous. It provides women and stylists with the best possible styling options. That is why it is the only hair used for making Remy hair extensions.
Indian people typically have hair that is thicker than that of other nationalities. It is usually free of chemicals, and therefore it is less prone to breakage. The hair is naturally dark, and perfect for most of the braiding and weaving applications used by women of many different ethnicities. The vast varieties of textures available in Remy hair make it possible for nearly everyone to transform their look overnight. One can take short, thinning hair and create thick, gorgeous, bountiful locks in as little as minutes.