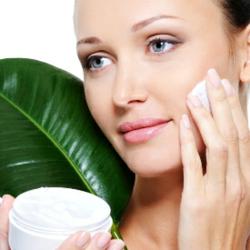 Sales trends show a surge in affordable anti-aging and pampering at-home spa products. - Leslie LInevsky, Catalogs.com co-founder
Fort Lauderdale, Florida (PRWEB) February 06, 2013
According to beauty and personal care catalogs and e-retailers found on Catalogs.com, the trending retail consumer forecast for Spring and Summer 2013 will focus on more affordable anti-aging, spa and hair enhancing products.
"Sales trends reported by our various beauty, cosmetics and personal care catalog companies and e-retailers suggest that consumers are moving towards anti-aging and pampering spa-like beauty products," states Catalogs.com co-founder and Vice President, Leslie Linevsky. "People of all different income levels are now feeling more entitled to stress-reducing, age-reversing and beauty enhancing products. This is why we're seeing more and more affordable beauty and personal care products being brought to market."
Catalogs.com's beauty and personal care catalog companies and e-retailers include companies like: As We Change, Time For Me, Caswell Massey, Paula Young and Especially Yours. These companies are seeing increased sales volume heading into Spring 2013 in spa product categories, anti-aging product categories and hair enhancement product categories, respectively.
"Companies like 'As We Change' that offer multi-ethnic color cosmetic palates, and fashion forward hairstyle options for all hair types and ethnicities offered by companies like 'Paula Young' and 'Especially Yours,' are seeing a surge in online shopping activity," continues Linevsky.
Catalogs.com merchant, "Caswell Massey," has noticed increased volumes in its sale of pure essential oils and its vegetable-based, biodegradable soaps, particularly among more environmentally conscious beauty consumers.
And according to company reps, the "Time For Me" retail catalog anticipates an increase in sales of their anti-aging and skin-firming creams and serums going into Spring 2013.
"The much-anticipated beauty forecast for Spring and Summer 2013 is revealed in mid-winter 2013. Sales trends among cosmetics and hair care catalogs and e-retailers are an effective barometer for what shoppers are going to buy and wear," concludes Leslie Linevsky.
About Catalogs.com
Since 1996, shoppers have universally recognized Catalogs.com as a trusted shopping and catalogs portal, attracting more than one million unique visitors each month. The comprehensive Catalogs.com website, newly launched Catalogs.com for iPad, and Catalogs.com online catalogs feature over 740 major and specialty retailers, and provide shopping access via web, iPad and mobile phone platforms. Visit Catalogs.com and Like Catalogs.com on Facebook.