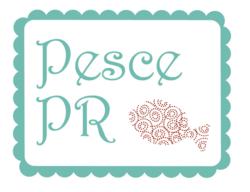 Small boutique beauty brands have an incredible opportunity to increase revenue and raise awareness through public relations efforts. The DIY PR Pack makes PR a possibility for small businesses on a very limited budget
Brooklyn, NY (PRWEB) September 26, 2011
Pesce PR, an affordable public relations firm for small businesses, is introducing a beauty public relations DIY PR Pack. The pack is tailored to small beauty companies who can't afford a beauty PR agency with a high monthly retainer, but need PR to help generate revenue, credibility and third-party endorsements.
The DIY Beauty PR Pack empowers entrepreneurs to execute their own PR program by providing them with the tools they need to secure their own publicity including a tailored press release, media angles/pitch notes, and beauty media lists with contact information for beauty editors and beauty bloggers. The DIY PR Pack is customized for each client and includes a one-on-one tutorial.
Thea Zagata, the company's founder, came up with the idea for her DIY packs after she left the PR world and launched (and later sold) an online cookie company. The success of her company was primarily driven by public relations efforts and she realized that budget-strapped entrepreneurs could significantly benefit from her PR and small business experience. Prior to leaving the corporate world and starting her own business, Mrs. Zagata spent many years working in the beauty PR industry promoting large global beauty companies as well as small boutique brands just entering the market.
"Boutique beauty brands have greatly contributed to the unbelievable growth the beauty industry has experienced over the past ten years. Many of these small brands have an incredible opportunity to increase awareness and increase revenue through public relations efforts," says Thea Zagata, Founder of Pesce PR. "Since many start-up brands don't have the funding or haven't dedicated funding toward PR efforts, the DIY PR Pack is a truly effective way to get started with PR during the critical launch time," she added.
In addition to the DIY PR Pack, Pesce PR also maintains regular retainer clients and handles smaller a la carte requests such as press release writing and brainstorm ideation sessions. Pesce PR works with companies in many lifestyle categories including food PR, wellness PR, bridal PR, jewelry PR, design PR, and more.
Pesce PR is a boutique public relations agency based in Brooklyn, NY. For questions, please visit http://www.pescepr.com or contact Thea Zagata at thea(at)pescepr(dot)com or
917-575-6674.
###