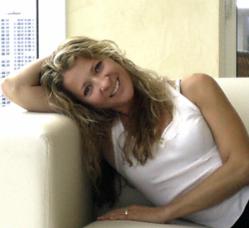 By reducing the price of my novels, I hope to connect to more women through my writing - helping them realize that as long as we know our strength and potential, we have the power to make our dreams come true.
–Becky Due
Loveland, CO (PRWEB) December 06, 2012
Author Becky Due is now offering her five novels as e-books for only $0.99 each. Acclaimed as the new voice of women's fiction, Due aspires to reach more readers by making her work inexpensive and easy to access.
Since her debut novel, The Gentlemen's Club (2003), Becky Due has explored contemporary women's issues through a variety of genres, including romance, suspense, and humor.
Due creates strong, independent characters who tackle tough topics, such as violence against women, self-image, and loneliness. Her writing aims to foster confidence in women and to capture the joy of being a woman.
Her novels have been described as "incredibly fun and entertaining," "wise and empowering," and "a guide and inspiration for all women."
Becky Due has received numerous honors for her work, including the 2010 and 2011 National Indie Excellence Awards, USA Book News, and the 2009 IPPY Awards.
Her novels include Traveling for Love: Searching for Self, Hoping for Love (2011); The Dumpster: One Woman's Search for Love (2010); Returning Injury: A Suspense Celebrating Women's Strength (2010); Touchable Love: An Untraditional Love Story (2008); and, The Gentlemen's Club: A Story for All Women (2003).
Becky Due's e-books are available for purchase through Amazon, Barnes & Noble, and everywhere e-books are sold.