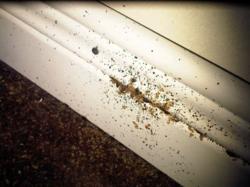 Not only that it's effective, Bed Bug Bully is safe as well for health and the environment..
Chicago, IL (PRWEB) May 06, 2013
Apartments are some of the most common places that bed bugs invade. And to help both tenants and landlords fight those pests, there were a number of bed bug ordinances proposed in different cities and states. According to a report from cbslocal.com though, the one that was in Chicago got stuck in the City Council Committee. Meanwhile, to help the residents, My Cleaning Products offered samples of its non-pesticide bed bug spray Bed Bug Bully.
The report, which was posted on April 29, 2013, said that the proposed ordinance prompts both tenants and landlords to act immediately in case of infestation, My Cleaning Products shared. It added that Rose Kelly, a City Law Department Senior Counsel, detailed that the bill requires tenants to report the infestation within five days and landlords to start the bed bug treatment in the same amount of time.
However, the report said that Brian Bernardoni of the Chicago Association of Realtors complained that the proposed law puts all the burden to the landlords, related MCP. He said that the bill presents no penalty for tenants who don't report the infestation or cooperate, it further recounted.
Here's an excerpt from the post "Chicago Bed Bug Bill Stagnant" in City Council by My Cleaning Products.
"Bed bugs are some of the most infamous house pests. And it's easy to understand why they have such a bad reputation.
Being pests, those bloodsuckers could bring you a lot of problems. Sure, they don't transfer illnesses. Nonetheless, they bite and could be some of the most annoying insects that you ever have to deal with.
Because of that, it is important for bed bugs to be eradicated wherever they may be. But the problem is – bed bug treatment is expensive. For those living in low-income housing, that is too much of a burden.
It's a good thing that there are now laws proposed to help tenants share the burden with landlords. However, in Chicago, it was said that such law was stagnant in the City Council Committee."
Ordinances against bed bugs are indeed a big help in fighting off the pests. However, cases like the stagnation of it in Chicago could stop any bed bug sufferer from getting any help, especially in monetary terms, My Cleaning Products said. Hence, everyone must learn how to personally get rid of bed bugs, it declared.
The use of bed bug spray, the company added, could enable anyone to do that promptly. However, for a truly effective personal bed bug treatment, it said that Bed Bug Bully is the right product to purchase.
Not only that it's effective, Bed Bug Bully is safe as well for health and the environment, it said. EPA has classified it as pesticide-exempt under FIFRA 25(b), hence, users could rest assured that it contains no harmful chemical ingredients, it added.
For anyone who wants to test the bed bug spray, the company also shared Bed Bug Bully Complimentary Samples are available at MyCleaningProducts.com.