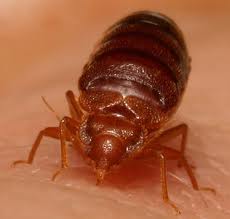 ...it [Bed Bug Bully] is effective as proven by pest-control companies and safe as approved by FIFRA 25(b).
New York, NY (PRWEB) March 11, 2013
Bed bugs are becoming a very big problem in housings. And based on the reports from fox23news.com and kxii.com, that was evident in New York and Texas. In response to that, My Cleaning Products offered the residents in the said states and in other areas of high risk of being bed bug infested a help. It offered them a sample of its non-invasive bed bug spray called Bed Bug Bully.
According to the report by fox23news.com, the Albany Housing Authority in New York was in crisis fighting off bed bugs. It related that the residents said the office was aggressive in battling the blood-fed pests but they just kept on coming back. That cost the authority a huge amount, it added.
In Texas, on the other hand, a separate report from kxii.com stated that bed bugs forced Grayson County Shelter to close down. A staff of it said that they were able to control the pests but decided to remodel the housing to get rid of the hiding spots of the crawlies, the news detailed. Tenants of the said shelter, it shared, were transferred temporarily.
Below is a part of the report by My Cleaning Products relating the story about bed bugs in New York and Texas.
"Bed bugs don't waste time spreading their "parasitic love." And as reports have it, New York and Texas are two of the states suffering from that "love" they give.
Bed bugs now spread faster and farther than ever. And there are many reasons why is that. But probably the biggest contributor to their big resurgence is the increase in domestic and international travel."
My Cleaning Products stated that bed bugs are spreading faster and farther these days largely because of the increase in travels – domestic and international. Because of that, it concluded that New York and Texas were not going to be the last states to be invaded by the pests.
Stating that anyone in any state could actually be the next bed bug victim, the company advised everyone to get a bed bug spray ready. But among the solutions available, it only recommended Bed Bug Bully. It said that it is effective as proven by pest-control companies and safe as approved by FIFRA 25(b).
To prove it themselves that Bed Bug Bully is indeed that kind of bed bug spray – safe and effective – My Cleaning Products also encouraged the public to get a complimentary sample of it. It shared that they are available at MyCleaningProducts.com.