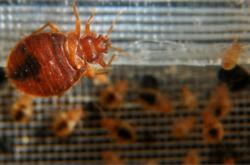 ...it [Bed Bug Bully] could kill bed bugs and their eggs and nymph seconds after it was sprayed to the insects...it is made with organic ingredients so it is safe for health and the environment.
Camden, NJ (PRWEB) June 18, 2013
A man from Gloucester County who tried to kill bed bugs accidentally set his house on fire. And as said in a report from philly.com posted on June 13, 2013, the incident injured him and one of the responding firefighters. In response to it, My Cleaning Products advised bed bug victims to use Bed Bug Bully instead for a safer yet still effective bed bug treatment.
My Cleaning Products related, based on the post, that the unidentified man tried to kill bed bugs with his own version of heat treatment. It detailed that he used a space heater, a hair dryer, and a heat gun to execute the bed bug elimination method.
According to the report, the Woodbury firefighter was taken to the Cooper University Hospital for dizziness and elevated blood pressure but was then released, MCP relayed. Meanwhile, the homeowner was treated at the hospital's trauma center, it added.
Here's an excerpt from the post Bed Bug Treatment Sets House on Fire by My Cleaning Products.
"Small but terrible. Bed bugs are exactly like that. They are some of the smallest insects known. However, when they infest, they are also some of the most pesky creatures that you ever have to deal with. And primarily that's because they are difficult to eliminate.
But despite the difficulty of ridding them, their elimination is necessary. Otherwise, they will multiply, extend their infestation and cause more troubles. The problem is that a professional bed bug treatment is expensive. And because of that, many of the bed bug victims resort to clearing the pests by themselves.
One man in Gloucester County in New Jersey did the same thing. But sadly, his bed bug treatment did not go the way it's supposed to be. Instead of eliminating the pests, his effort to kill bed bugs set his house aflame."
Professional bed bug treatment is expensive. Because of that, My Cleaning Products said that many bed bug victims choose to eliminate bed bug by themselves. However, it reminded that such feat could lead to accidents such as the one reported.
So, for a safer personal bed bug treatment, it advised the use of a bed bug spray instead. Particularly, it recommended the use of the pesticide-exempt Bed Bug Bully.
MCP stated that Bed Bug Bully is both effective and safe. It detailed that it could kill bed bugs and their eggs and nymph just seconds after it's sprayed on the insects. And as it added, it is made with organic ingredients so it is safe for health and the environment. In fact, it is already classified by EPA as pesticide-exempt under FIFRA 25(b), it shared.
For a complimentary sample of Bed Bug Bully, the company urged the public to visit its website at MyCleaningProducts.com.