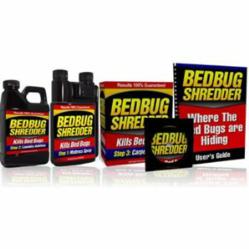 (PRWEB) April 23, 2012
A new list from national exterminator Orkin shows the top 50 U.S. cities where bedbugs are appearing in epidemic numbers. Orkin's list shows an overall increase in bedbugs nationwide, which Planet Amazing has analyzed in a new report showing that an overall national bedbug epidemic is occurring in the United States. According to Justin Douglas of Planet Amazing, "The only good news in this report is that there are now non-toxic products available that are low cost and can treat bedbugs without using expensive exterminators, but the numbers are clear. This is a real problem. With the mild winter and early spring, temperatures have been warm enough for bedbugs to grow to epidemic proportions in many cities," he says.
"There are several ways that a home can be protected", he says, "and our new report shows how to kill bedbugs". When coming home from any vacation, it is best to put all luggage in the dryer for at least 15 minutes, and wash and dry all clothes immediately. This is because bedbugs will die at a temperature of 122 degrees Fahrenheit. "Bedbugs look like an apple seed in size and color, so it is possible to look for them. They multiply quickly and can become a problem fast," Mr. Douglas says. "If bedbugs have infested a bed or a home, the best method we recommend is to get our three-part system Bed Bug Shredder, which has a carpet powder, a laundry additive, and a spray. These three approaches together can eliminate a problem quickly and for much lower cost than other methods such as exterminators."
The top cities where bedbug infestations occurred in 2011 - according to the Orkin report - were Cincinnati, Chicago, Denver, Detroit and Los Angeles.
"College dorms, hospitals, alcohol and drug treatment centers, and many more living areas are being infested with bedbugs, so it is something that we need to take seriously. These bugs can get into our homes, and so it is wise to have knowledge of what is happening with bedbugs especially if you are traveling and staying in hotels," Mr. Douglas says. "The Planet Amazing Bed Bug Shredder is a three part system that kills every last bedbug in your house. Because it's a non-chemical approach, bedbugs cannot become immune to it's killing strength like ordinary pesticides. Its ingredients are recognized by the United States EPA as GRAS or "Generally Regarded as Safe and Effective". Its main ingredients are non-toxic to humans and pets so you can apply it yourself without hiring an expensive service."
For more information, visit the Bedbug Shredder website.
About Planet Amazing
PlanetAmazing.com is the premier manufacturer and distributor of a wide range of organic and inorganic "GRAS" solutions that anyone…no matter their experience…can use to eliminate real everyday problems.