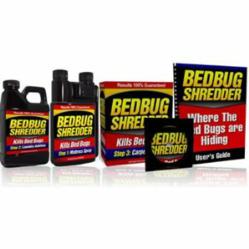 (PRWEB) April 11, 2012
Planet Amazing has added two new products this week to its BedBug Shredder spray: a non-toxic but highly effective laundry additive that will treat clothes and sheets, and a carpet powder that is safe for people and pets but fatal to bedbugs that might be traveling from one location in a house to another room, from the luggage recently brought home over to the bed - for example.
Planet Amazing says this triple approach is needed and will be effective in fighting most bedbug infestations. New York has seen a 10,000% increase in bedbugs over the last three years, according to CNN, and now other major cities are having their own bedbug hotel epidemics, as well as college campuses from Florida to Nebraska. Orkin pest control recently published the top 50 cities for most bedbug infestations where Orkin is called in to provide their treatment, and New York is now outranked by Chicago and other major cities that are having their own bedbug epidemics.
Justin Douglas of Planet Amazing says that expensive exterminators are not necessary because Planet Amazing's BedBug Shredder product kills bedbugs and is a thorough treatment for less than $50. In addition, he says, bedbugs have become immune to many chemicals on the market, but the BedBug Shredder product is non-toxic and in most cases insects cannot build up immunity to the powder because it is not a chemical, it works mechanically by using tiny microcrystals that are safe for people and pets but will kill bedbugs by slicing up their waxy skin.
Mr. Douglas reminds those who are having any insect challenges including bedbugs in the home that all of Planet Amazing's products are 100% non-toxic and EPA approved.
For more information, visit the website for BedBug Shredder BedBug Killer.
About Planet Amazing
Planet Amazing is committed to creating environmentally friendly products for home and business. Their staff works with both scientists and consumers to bring new approaches to the market that eliminate the environmental footprint and are always non-toxic. All Planet Amazing products are approved by the EPA as GRAS and safe.