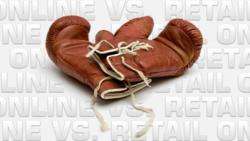 Tempe, AZ (PRWEB) January 31, 2013
Shopping online for a bed might seem like a daunting experience to some shoppers, but the internet offers several advantages that deserve consideration. BedEd.org recently released a post addressing these concerns in an effort to dispel some common myths about buying a mattress online.
The post, titled "Busted: Common Myths about Buying a Mattress Online", takes a look seven misconceptions most-often voiced by shoppers or retail stores. Presented in an easy to read format outlining and refuting each myth, it explains the basics to readers while highlighting benefits and sharing tips. Starting by tackling the idea that obtaining comfort is difficult online, the post mentions a recent article from BestMattress-Reviews.org which found that consumers who bought online claimed 8% higher satisfaction than those who bought in stores.
The article then dispels the myth of difficult returns. Citing a Mattress-Inquirer.com article about the benefits of online mattress shopping, the post presents Amerisleep.com, a memory foam mattress retailer that offers 90 day in home trials and hassle free returns, as opposed to the difficult return process common in stores.
One of the most compelling points addressed is that buying a mattress online is actually not a key predictor of comfort and satisfaction, and that trying a bed in home offers a better idea of suitability. They cite a study by RTI which indicated that the 15 minute trial and showroom experience did not help people choose a comfortable bed. Other key myths addressed include that a shopper will be stuck with their old bed, that there aren't any salespeople to help online, information security and misconceptions about deals and prices.
People shopping for a new bed or thinking about it will likely appreciate the insights offered by this article. From insider mattress shopping details to useful tips on buying securely and saving, the blog aims to educate people and encourage them to look online. The Bed Ed also boasts other topics of use to shoppers like sleep tips, a terms glossary, and other mattress resources.
BedEd.org is a mattress education blog dedicated to providing informational resources to shoppers. The blog features impartial assessments of mattress types, brands, and other sleep related products, developed via first party research, third party reviews, and expert research and opinion. In addition, readers receive useful sleep quality tips and news on the latest mattress developments.