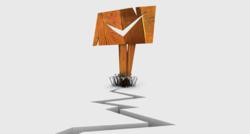 Tempe, AZ (PRWEB) February 10, 2013
Latex mattresses come in a wide variety of brands, styles and blends, with terminology and features that often seem confusing to first time shoppers. While seen as the pinnacle of healthy sleep options, certain types of latex and additives actually prove no more healthy than other mattress types, something bed and mattress education blog BedEd.org seeks to address in their latest post.
In addressing What to Avoid When Shopping for a Latex Mattress, the blog focuses on materials and features that adversely impact health or comfort. Key points covered include chemicals, synthetic latex, inorganic cover materials, and glues.
Chemical flame retardants have recently sparked numerous recalls, and many have known health effects including respiratory problems, endocrine disruption, and host of other issues. The post provides a few tips for checking make sure a mattress does not contain these contaminants.
The next topic addressed highlights the importance of choosing 100% natural latex, as beds with synthetic or blended compositions host petroleum products and other chemicals that negate the health benefits of the natural product. The post also highlights results from a BestMattress-Brand.org survey on latex mattress reviews, comparing all-latex vs blended beds.
The other two features also focus on reducing chemical exposure. Organic cotton receives a nod as best for latex as it is breathable and chemical free. The blog also recommends avoiding mattresses with glued layers, as this introduces additives and prevents users from customizing or changing layers.
The article concludes by delving into a comparison of top latex mattress retailers online. Six brands are reviewed across dimensions including price, composition, covers, and website usability. The Astrabeds line of all natural latex mattresses stand out as they meet the standards of naturality, and offer the best warranty and lowest price for non-blended Talalay beds.
Consumers researching latex beds will find useful points for comparison shopping and tips to ensure they receive the best mattress for their dollar. Bed Ed also offers a host of other resources including a glossary of common terms, tips for maintaining a healthy bedroom, and more, all designed to help inform shoppers.
BedEd.org is a mattress education blog dedicated to providing informational resources to shoppers. The blog features impartial assessments of mattress types, brands, and other sleep related products, developed via first party research, third party reviews, and expert research and opinion. In addition, readers receive useful sleep quality tips and news on the latest mattress developments.