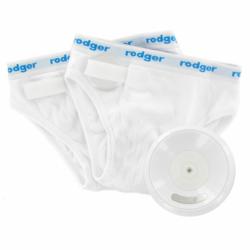 Older children and teens who still have trouble staying dry at night often feel that there is no hope left for them.
Fulton, Md. (PRWEB) January 31, 2013
While nocturnal enuresis, or bedwetting, often occurs in small children, the problem can still persist in pre-teens and teenagers. To help these young adults, the Bedwetting Store, America's major supplier of bedwetting products, recommends three simple strategies for when helping older children with bedwetting problems.
"Older children and teens who still have trouble staying dry at night often feel that there is no hope left for them. Fortunately, there are ways parents can help them treat their problem and boost their self-esteem," said Renee Mercer, pediatric nurse practitioner and president of the Bedwetting Store.
The first step is to establish a treatment plan even if the child has lost motivation or doesn't seem bothered by the wetting. Mercer suggests taking the bedwetting alarm route, even if the child has already used one at a younger age.
"Wireless alarms, like the Rodger Wireless, work best for teens and older children because they're easy to use and sound from across the room. This forces the child to get out of bed to turn the alarm off and use the bathroom," Mercer said.
Mercer also recommends that parents be active in helping the child wake up to the alarm and go to the bathroom. Parents should encourage the child to wear the alarm every night. Over time, the child will establish that brain-bladder connection and finally achieve dry nights.
About BedwettingStore.com
The Bedwetting Store is America's one-stop shop for bedwetting items and waterproof bedding. They have helped tens of thousands of children—and adults—since their start in 2000. They are now the largest distributor of enuresis related products in the United States. The Bedwetting Store is proud to serve the millions of families who seek information and practical solutions to help children stop wetting. They feature a wide assortment of quality products at discounted prices. You'll find their information at your child's pediatrician's office, in many popular parents magazines and on the Web, of course. Just ask your child's health care provider about the Bedwetting Store. If they specialize in treating childhood wetting, they'll likely recommend one of their products.