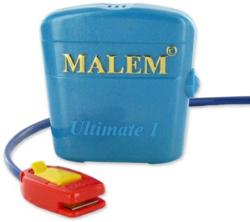 How you handle your child's bedwetting can have an effect on their success in staying dry.
Fulton, Md. (PRWEB) February 14, 2013
Since the new year has started, there have been at least three news stories about parents who have severely punished their children for wetting the bed. One case involved a couple who allegedly refused to give their 10-year-old son water for several days, in which the child went into cardiac arrest and died due to severe dehydration, the Associated Press reported last month.
In response to these tragic incidences, The Bedwetting Store, America's leading supplier of bedwetting products, is emphasizing the importance of not punishing children for their bladder control problems and offering tips on how parents can help with treatment.
"No child wants to wake up in a wet bed," Renee Mercer, pediatric nurse practitioner and president of The Bedwetting Store, said. "Some parents may think that the child is lazy and wetting themselves on purpose, but it's not something the child can control. Bedwetting can be caused by a variety of factors, including small bladder capacity and family history. Punishing a child for bedwetting is never appropriate."
Most children achieve nighttime dryness by the age of 5. For those who don't, parents are encouraged to let them know that they're not alone.
"Be supportive. Children who wet the bed often feel ashamed and go to great lengths to hide their wetting from other family members and friends," Mercer said.
Mercer suggests that parents have their child checked out by a doctor to rule out any underlying medical causes. The child should also use the bathroom twice before bed and help with the cleaning up process after an accident. Additionally, bedwetting alarms are effective in establishing the brain-bladder connection in bedwetting children.
"How you handle your child's bedwetting can have an effect on their success in staying dry," Mercer said.
About BedwettingStore.com
The Bedwetting Store is America's one-stop shop for bedwetting items and waterproof bedding. They have helped tens of thousands of children—and adults—since their start in 2000. They are now the largest distributor of enuresis related products in the United States. The Bedwetting Store is proud to serve the millions of families who seek information and practical solutions to help children stop wetting. They feature a wide assortment of quality products at discounted prices. You'll find their information at your child's pediatrician's office, in many popular parents magazines and on the Web, of course. Just ask your child's health care provider about the Bedwetting Store. If they specialize in treating childhood wetting, they'll likely recommend one of their products.