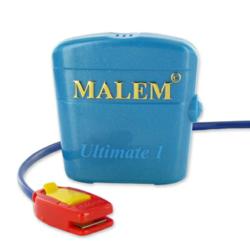 With the help of a bedwetting alarm, a child's confidence will be restored as he or she experiences more dry nights.
Fulton, MD (PRWEB) April 11, 2013
Bedwetting alarms, or enuresis alarms, are the safest, most effective bedwetting cure available. Yet, some parents are still skeptical and have questions on how exactly the alarms are used to treat bedwetting. In response, the Bedwetting Store, America's leading source of bedwetting supplies, has created a new video on "How Bedwetting Alarms Work."
"Although bedwetting alarms are the only curative treatment for bedwetting, many parents still haven't heard of them. And even if they have, they're not sure how to use the alarms. This video explains how bedwetting alarms can help children stay dry at night," said Renee Mercer, pediatric nurse practitioner and president of the Bedwetting Store.
The short video explains that bedwetting alarms sound as soon as wetting occurs, prompting the child to wake up and go to the bathroom. This process teaches the child's brain to respond to a full bladder, and over time, the child will begin waking up on his or her own. The video also discusses the three common types of bedwetting alarms: wearable alarm, wireless alarm, and bell and pad alarm.
"With the help of a bedwetting alarm, a child's confidence will be restored as he or she experiences more dry nights. Hopefully, videos like this one, will help educate parents about the effectiveness of bedwetting alarms," Mercer said.
For more videos on some of the Bedwetting Store's most popular products, including the Malem Ultimate, Rodger Clippo, and VibraLite Mini, please visit their YouTube channel. Product videos can also be found on the company's website.
About BedwettingStore.com
The Bedwetting Store is America's one-stop shop for bedwetting items and waterproof bedding. They have helped tens of thousands of children—and adults—since their start in 2000. They are now the largest distributor of enuresis related products in the United States. The Bedwetting Store is proud to serve the millions of families who seek information and practical solutions to help children stop wetting. They feature a wide assortment of quality products at discounted prices. You'll find their information at your child's pediatrician's office, in many popular parents magazines and on the Web, of course. Just ask your child's health care provider about the Bedwetting Store. If they specialize in treating childhood wetting, they'll likely recommend one of their products.