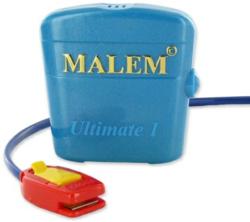 We want to provide our customers with the best and easiest shopping experience.
Fulton, Md. (PRWEB) April 25, 2013
In an effort to provide a better shopping experience to its customers, the Bedwetting Store, a leading distributor of bedwetting supplies, has added a new live chat support, where visitors can interact with customer service representatives and get immediate answers to questions about bedwetting alarms and treatments.
"Parents often wonder how they can help their child stop wetting the bed, how bed wetting alarms work, and which bed underpads work best to protect the mattress," said Renee Mercer, pediatric nurse practitioner and president of the Bedwetting Store. "This new online chat service allows us to expand our methods of communication with customers. We can explain why bedwetting or daytime wetting occurs and what parents can do to help their children via simple instant messages."
The online chat help will be available during regular business hours, Monday-Friday from 8 a.m. to 6 p.m. EST. Visitors can find the chat tool on the bottom right of the website. They will be asked to leave a name and email address before connecting with an available customer service representative. After the chat session, users have the option of rating the customer service as "good" or "bad" and emailing the transcript to themselves.
"We want to provide our customers with the best and easiest shopping experience," Mercer said.
About BedwettingStore.com
The Bedwetting Store is America's one-stop shop for bedwetting items and waterproof bedding. They have helped tens of thousands of children—and adults—since their start in 2000. They are now the largest distributor of enuresis related products in the United States. The Bedwetting Store is proud to serve the millions of families who seek information and practical solutions to help children stop wetting. They feature a wide assortment of quality products at discounted prices. You'll find their information at your child's pediatrician's office, in many popular parents magazines and on the Web, of course. Just ask your child's health care provider about the Bedwetting Store. If they specialize in treating childhood wetting, they'll likely recommend one of their products.