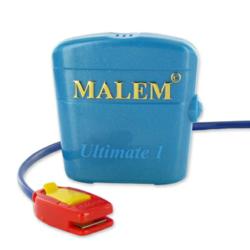 When used consistently and correctly, bedwetting alarms can be very effective in helping children achieve permanent dryness.
Fulton, Md. (PRWEB) February 28, 2013
Each year, millions of parents think, "This is the year my child will learn to stop wetting the bed at night." Some families are successful, while others have tried the usual methods of limiting fluids and voiding before bed, but to no avail. To help the eight to 10 percent of school age children who wet the bed each year, The Bedwetting Store, America's leading supplier of bedwetting products, has released a new tip sheet on how to cure bedwetting.
"Bedwetting can be very frustrating, not only for the child, but also for the whole family," said Renee Mercer, certified pediatric nurse practitioner and president of The Bedwetting Store. "Fortunately, there are simple strategies parents can make to help their child with the learning process."
The number one suggestion on the tip sheet is to rule out any underlying urological conditions, such as kidney problems, that may lead to bedwetting. Parents should also make sure that the child has a healthy bowel movement every one to two days.
"Constipation can play a role in bedwetting. Ask your child about his or her bowel movement frequency. Increase fiber intake and fluids. Staying well hydrated during the day also helps because it makes children feel less of a need to drink more in the evening," Mercer said.
Mercer also recommends trying a bedwetting alarm, a device that alerts the user to wake up when he or she starts wetting the bed. Initially, the child may sleep through the alarm, so parents are encouraged to help wake them. Over time, the child will establish that brain-bladder connection and learn to stop wetting the bed.
"When used consistently and correctly, bedwetting alarms can be very effective in helping children achieve permanent dryness," Mercer said.
About BedwettingStore.com
The Bedwetting Store is America's one-stop shop for bedwetting items and waterproof bedding. They have helped tens of thousands of children—and adults—since their start in 2000. They are now the largest distributor of enuresis related products in the United States. The Bedwetting Store is proud to serve the millions of families who seek information and practical solutions to help children stop wetting. They feature a wide assortment of quality products at discounted prices. You'll find their information at your child's pediatrician's office, in many popular parents magazines and on the Web, of course. Just ask your child's health care provider about the Bedwetting Store. If they specialize in treating childhood wetting, they'll likely recommend one of their products.