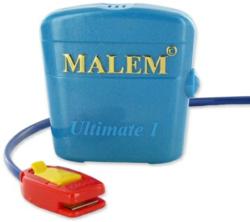 Many parents have heard about bedwetting alarms, but they aren't sure when is the right time to use one.
Fulton, Md. (PRWEB) May 16, 2013
Children usually stop wetting the bed by age 5. However, 15 percent of 5-year-olds and 5 percent of 10-year-olds continue to experience bedwetting, according to research. The Bedwetting Store, America's one-stop shop for bedwetting supplies, has released a tips sheet explaining when parents should start looking into bedwetting alarm treatment, the most effective way to achieve dry nights.
"For children who still have difficulty staying dry at night, the bedwetting issue can affect self-esteem, especially when they receive invites to sleepovers or go off to summer camp," said Renee Mercer, pediatric nurse practitioner and president of the Bedwetting Store. "Many parents have heard about bedwetting alarms, but they aren't sure when is the right time to use one."
An appropriate time to start using an alarm is when the bedwetting child is at least 5 years old and begins making comments about wanting to stop using disposable pull ups. The child should also be completely potty trained during the day, according to the tips sheet.
"Children want to be like their peers, so when they realize that they can't stay dry at night, while their friends can, they feel ashamed and embarrassed," Mercer said.
Using a bedwetting alarm takes time and patience, but there's no need for parents to wait for their child to outgrow the problem. One of the key points of alarm treatment is parent participation, according to the tips sheet.
"The first few weeks are the hardest. Parents are encouraged to make sure that the child gets out of bed to use the bathroom when the alarm goes off. The child will eventually start experiencing dry nights and stop wetting the bed altogether," Mercer said.
About BedwettingStore.com
The Bedwetting Store is America's one-stop shop for bedwetting items and waterproof bedding. They have helped tens of thousands of children—and adults—since their start in 2000. They are now the largest distributor of enuresis related products in the United States. The Bedwetting Store is proud to serve the millions of families who seek information and practical solutions to help children stop wetting. They feature a wide assortment of quality products at discounted prices. You'll find their information at your child's pediatrician's office, in many popular parents' magazines and on the Web, of course. Just ask your child's health care provider about the Bedwetting Store. If they specialize in treating childhood wetting, they'll likely recommend one of their products.