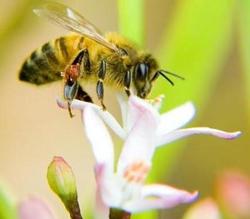 Killing bees harms both our ecological system and disrupts our food chain
Los Angeles, Calif. (PRWEB) August 18, 2008
During the warm summer months of bee season, protecting the environment and bee control should go hand in hand, says professional and eco-friendly bee removal company Bee Catchers. Bees have an immense impact on our own ecological system; removal, rather than extermination, helps preserve the environment and protect the earth.
Warm temperatures and nice weather mean bee season, and in southern and coastal states like California, bee season can extend well into October. When faced with a hive in or around the house, think twice about calling an exterminator to eliminate a bee "problem". "Killing bees harms both our ecological system and disrupts our food chain," says Bee Catchers. Expert bee control companies like Southern California-based Bee Catchers relocate hives instead of exterminating them, thus protecting the environment.
Bees don't always pose a direct threat, and Bee Catchers suggests the following to help keep both yourself and our bee friends safe:

Do not poke or spray them with anything including water, over the counter poisons or pest control sprays. This can make the hive aggravated and more likely to sting.
If you see a bee, Do Not swat at it. Bees that are out and about are not on the attack, they are simply smelling, exploring or searching for food. Swatting at them will make them feel in danger and increase your chance of being attacked.
Walk slowly and stay calm. Your heightened anxiety is naturally transmitted to other animals, including bees. If you remain calm and cool, chances are the bee will simply leave you alone.
Bees are attracted to dark clothing. This, combined with quick movements and threatening gestures, scares bees and increases your chance of being stung.
It is estimated that one third of the human food supply depends on insect pollination, most of which is accomplished by honey bees, especially the domesticated Western honey bees. Committed professionals at Bee Catchers are dedicated to maintaining the public's safety through bee control, while at the same time protecting the environment.
While environmentally friendly pesticides are great for exterminating roaches and ants, regular exterminators should not be used for bee control. What sets Bee Catchers apart from the rest is their understanding that the world and humanity need honey bees to thrive. They prefer to take care of honey bees through their live bee removal and relocation service, rather than eradicate them altogether. Bee Catchers also understands the dangers associated with having a live bee hive in or near your house, which is why they are expertly skilled at removing them.
With exceptional customer service, Bee Catchers promise to dedicate as much time as necessary to answering all questions. They are committed to doing their part in saving our precious bee population. For more information on how professional bee control company Bee Catchers is protecting the environment, please visit their Web site at http://www.beecatcherssocal.com.
Media Contact:
Steven or Nicole Downs
866-544-0074
818-448-2149
Website: http://www.beecatcherssocal.com
Email: info @ beecatcherssocal.com
###