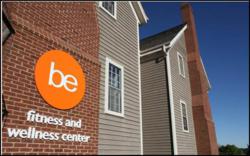 Delafield, WI (PRWEB) October 11, 2012
Personal coaching and development help set Be Wellness and Fitness apart from other fitness centers. Offering on-site nutritional counseling, certified instructors, and private and group training sessions, the membership focus is top priority at Be Wellness and Fitness Center.
With an all new pricing structure for 2012, Be Wellness and Fitness is pleased to offer several month to month packages that work for any budget. An adult bronze membership is just $47 per month and includes several of the centers many amenities. In all monthly packages, members will enjoy the use of all strength and cardio equipment, complimentary locker and towel service, a body age assessment, specialized classes, nutritional consultation and more! In addition to the bronze package, the gold package is the low price of $56 per month with the platinum membership option only $65 a month!
Each higher level packages include all of the benefits of the bronze level in addition to guest passes, child care, group exercise and Les Mills classes. The platinum members will also receive Pro Shop/Café purchases, and complimentary massage and spa services. Contact Be Wellness and Fitness for more information on their monthly membership options!
As a bonus for those clients still in high school or college, Be Wellness and Fitness offers discounted month to month packages for students as well as seniors. There's no excuse to not start on the path to wellness today!
For those members that aren't looking for strength training or to perfect their cardio, be wellness and fitness offers a full range of yoga and Pilates classes, as well as a full service spa. Members can enjoy a massage therapy session to help in various areas of their busy lifestyles. Stress relief, injuries, or to enhance physical performance in athletes, the massage therapists at be wellness and fitness are ready and able to assist in all areas.
Information on amenities can be found at http://www.befitnesscenter.com, along with online registration. Sign up for a platinum membership, or try out the center with a day pass today!