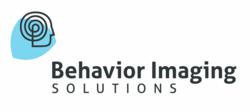 "The outcome of improving the efficiency of an autism diagnostic procedure will have a significantly positive effect on autism research, clinical care and more favorable outcomes," Christopher Smith, Ph.D., SARRC vice president and research director.
BOISE, IDAHO (PRWEB) February 22, 2013
Behavior Imaging Solutions (BIS) has been awarded a $2.2 million Small Business Innovation Research (SBIR) grant from the National Institute of Mental Health (NIMH) to study a technology platform and system that may improve and expedite the diagnosis of autism.
BIS is collaborating with nationally renowned autism research and treatment centers, including clinical partners at the Phoenix-based Southwest Autism Research & Resource Center and Atlanta-based Marcus Autism Center, and technology partner, Georgia Institute of Technology.
"We have expanded our Behavior Imaging® platform to enable the child's caregiver to capture 'behavior specimens' via video clips on smartphones and share confidentially with special child development experts, anywhere in the world," said Ron Oberleitner, BIS CEO and founder. "We believe the BIS technology can transform diagnostic assessment and dramatically reduce the waiting period, particularly for those children and their families without nearby access to health care providers," Oberleitner said.
SARRC utilized the Behavior Imaging platform to provide support to families who lived in remote regions of Arizona. In this project, they have already assessed more than 1,200 interactions of children with autism and their parents. It was during this project that SARRC's research team developed and pilot tested the original idea for the current project on diagnosis.
"We saw a tremendous need for improved methods of diagnosis. It needed to happen faster and get children into intervention sooner. Seeing how internet-based platforms can help families, we developed a way to use the same technology for diagnosis. We're eager to take this body of work to the next level," said Christopher Smith, Ph.D., SARRC vice president and research director.
In addition to SARRC's robust research portfolio that includes multiple clinical trials that test medications to treat developmental disorders, SARRC will lead the research objectives to test this new method of diagnosis. Georgia Institute of Technology will act as a partner and supporter of SARRC, implementing important human factors research to make sure families can follow a diagnostic labs prescription of what behavior specimens to collect.
"Parents first become aware and concerned about the early warning signs of autism at approximately 18 months to three years of age. Yet, the vast majority of kids are not diagnosed until age five and a half," Smith explained citing statistics from the Centers for Disease Control and Prevention. "Our goal is to shorten the waiting time and reduce the loss of valuable early intervention. Through this system, professionals will be accessible almost instantly."
"The outcome of improving the efficiency of an autism diagnostic procedure will have a significantly positive effect on autism research, clinical care and more favorable outcomes," he added. "We think applying technology to autism spectrum diagnosis will have a tremendous impact on the next generation of individuals with ASD. We're in the early stages of development for a similar approach to diagnosing Asperger's Disorder in school age children."
This system allows doctors to view behavior of patients in their natural environment without the parents having to travel distances to reach clinics or multiple trips to offices. It potentially connects the family directly with a specialist as a result of their first office visit and could save about one year's time in the diagnosis and preliminary treatment process.
The second major clinical partner for this research, Marcus Autism Center, is gearing up to use improved BI for revolutionizing how behavior data collected for those with autism could be effectively captured in homes and classrooms with secure video clips, and then shared with Marcus experts for better management of behavior reduction programs.
"The value of getting diagnoses and assessments done earlier, and the value of our system's ability to provide visual evidence even from underserved areas to experts who can recognize and evaluate telltale signs remotely, is imperative to helping families and professionals work together earlier than what's possible through today's conventional health care model," Oberleitner said.
BIS expects to add other clinical sites across the country to validate the use of its technology over this three-year study.
The Behavior Imaging platform was initially developed by BIS first in 2006 to help health and education professionals capture, analyze and securely share video data among parents, physicians, therapists, teachers and other professionals involved in the preliminary steps of diagnosing children for mental health behaviors as well as continued support processes in treatments throughout the child's life.
"Behavior Imaging has demonstrated it can improve diagnostic assessment and compliance to treatment, as well as enhance supervision and staff training, among other health education applications. We're thrilled to focus on these critically important health issues facing the autism community," Oberleitner said.
BIS will coordinate this multi-site research project through a special web site at http://www.autismresearch.org.
Behavior Imaging®, BIS' invention, refers to the capture, analysis and secure review of a person's behavior information via video and other digital electronic means. Using special technology, behavior information can be collected on video as 'behavior specimens' from a person's natural environment such as their home, classroom or in a clinical setting, and when warranted, securely shared between the patient, their caregivers and/or providers independent of geographic location. Fundamentally, Behavior Imaging technology must conform to meet the security, privacy, and control requirements associated with the healthcare industry.  
About Behavior Imaging Solutions: Behavior Imaging Solutions, formerly Caring Technologies/ TalkAutism, develops solutions to facilitate the observational, analytical and collaborative needs of behavioral healthcare and special education professionals. The company's technology enables collaboration and consultation, including remotely, between patients/students and professionals through enhanced video capture and a secure health record or special education assessment record application that allows users to store, share, and annotate video and other files. The company's international clients include the U.S. Department of Defense, behavioral health service providers, and many leading universities. http://www.behaviorimaging.com
About SARRC: Founded in 1997, the Southwest Autism Research & Resource Center (SARRC) advances discoveries and provides early intervention services, education and training for families and professionals, vocational and life skills programs and support across the lifespan for individuals with autism. SARRC is one of the most robust research sites in the U.S. for the recruitment and enrollment of subjects in pharmaceutical trials and one of the largest contributors of genetic and molecular specimens to the Autism Genetic Resource Exchange (AGRE). They are committed to improving the lives of people with autism spectrum disorder through improved early detection and diagnosis, treatment, and cutting edge research. Visit http://www.AutismCenter.org or call 602.340.8717 to learn more about studies underway and service programs offered.