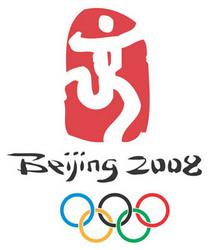 The enormous changes that took place in China over the past 30 years have given people of the world more imagination and expectation about China.
Houston, TX (PRWEB) August 23, 2008
China Stocks closed down today delaying the expected Olympic rally in this years worst performing stock market. The Shanghai Composite Index benchmark closed down 1.09 percent at 2,405.23. The Shanghai A-share Index was down 1.09 percent at 2,524.86, and the Shenzhen A-share Index fell 1.79 percent to 709.57. The Shanghai B-share Index fell 1.34 percent to 154.80, and the Shenzhen B-share Index lost 0.93 percent to 376.11. Rumors surfaced this week that the Chinese government will announce an economic stimulus package.
China Stock experts, including Jim Trippon, who edits the award winning China Stock Digest , expects the Chinese markets to rally strongly after the games. Trippon points out "in the last 6 Olympic Games, there is an average 19.12% increase in the hosting countries stock indexes in the six months following the games. In the 12 month after the Olympics, the stock indexes had a strong 26.14% average increase." Trippon whose newsletter returned 58% gains to his readers in 2007, leads an annual trade delegation to China. China Investment Fieldtrip .
Trippon believes investors can expect a repeat in China of this phenomenon in the stock market of Olympic host countries because:
1. Investors historically show confidence in domestic economic growth of the host country;
2. Investments in traditional business of host countries during the Olympics return to the capital market.
"These factors caused the increase on the stock market 6 months after the sporting event," according to Trippon. "The infrastructure construction, system establishment, and environmental protection among others for the Olympics gave a lasting boost to the hosting countries' economy. Therefore, although GDP growth in those hosting countries showed a certain degree of slow-down, generally speaking, the hosting countries' economy maintained a relatively high speed of growth. What's more, the reduction of bubbles in the post-Olympics capital market has typically ensured steady and benign growth. History clearing indicates that the lasting winner of the Beijing Olympics will be the Beijing economy," says Trippon.
An authoritative report shows that the 1984 Olympics brought 3.29 billion USD in earnings to South California; the 1992 Barcelona Olympics helped Catalonia earn 26.048 billion USD; the 1996 Atlanta Olympics acquired 5.1 billion USD for Georgia; the 2000 Sydney Olympics secured 6.3 billion USD for New South Wales and Australia.
China's economic impact from the Beijing Olympic Games is likely to be greater than the historical average according to Trippon: "The enormous changes that took place in China over the past 30 years have given people of the world more imagination and expectation about China." China Stock expert, Jim Trippon, concludes "the Gold in Beijing this year will won by savvy investors as well as athletes." Trippon is actively following the Beijing Olympics and Contributes to the Beijing Olympics Blog. Beijing Olympics Blog site "would be wise to follow their financial markets as well," says Trippon.
Trippon is Editor-in-Chief of China Stock Digest China Stock Market Research, America's #1 pure play China stock newsletter resource for research on the large public company stocks of China. Trippon leads annual investor trade delegations to China and his China Stock Digest has been recognized as the top performing China advisory by the Hulbert Financial Digest, a division of Dow Jones. Hulbert is America's premier independent rating service for investment newsletters. China Stock Digest also ranked #2 in overall performance among all financial newsletters for 2007 by returning gains of 58% to the newsletter's subscribers during 2007. That result bettered China Stock Digest's 2006 return of 39%.
Trippon is author of Becoming Your Own China Stock Guru: The Ultimate Investor's Guide to Profiting from China's Economic Boom China Stock Market Investment Books Wiley (April, 2008).
Trippon recently released his new documentary, The Hidden China China Documentary which teaches investors how to profit from the world's fastest growing economy.
Trippon has been widely featured as an on air contributor to CNN, CNBC, Fox News, Fox Business, and many other national and international media outlets. For more information or to book an interview with Jim Trippon, contact Amal Zaid at (713) 661-3806 or pr @ trippon.com or visit China Stock Digest China Investment Research.
###