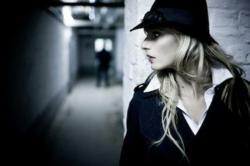 I'm sorry your personal tragedy became a work one...
Anchorage, Alaska (PRWEB) January 16, 2013
Lynne Curry, Ph.D., SPHR, (CEO of The Growth Company, Inc.) has over thirty years of HR management experience. She continuously receives questions from clients and today she responds to a young girl who was fired after revealing her ex was stalking her.
The client said to Lynne, "When I told my supervisor my ex-boyfriend was stalking me, she seemed sympathetic. She asked lots of questions; when I said I didn't want to talk about the details, she insisted I "brief" her so she could evaluate what to do. At the end of the day she called me into her office and told me she was sorry but she couldn't have this much drama in the office. She said she'd give me a letter of reference and a check for two week's pay. As I sat in stunned silence, she said she really felt for me but she couldn't risk violence to the other employees. I don't know what to do."
Dr. Curry's immediate response, "I'm sorry your personal tragedy became a work one. The Human Rights Commission may be able to help you. In October, the U.S. Equal Employment Opportunity Commission issued a fact sheet detailing an employer's responsibilities toward employees who experience domestic or dating violence, sexual assault or stalking."
Dr. Curry went on to say, "According to the fact sheet, because the Civil Rights Act prohibits different treatment based on sex or sex-based stereotypes, an employer may be liable for terminating an employee 'after learning she has been subjected to domestic violence, saying he fears the potential drama battered women bring to the workplace.'"
"If a male in your company had reported a female stalker" asks Anchorage HR consultant Rick Birdsall, "would he have been questioned and then terminated for drama? If 'probably not,' then you have a basis for alleging sex discrimination. Your supervisor's questions potentially also breached your right to privacy."
Additionally, Dr. Curry says, "Further, according to the fact sheet, 'if an employee who without accrued sick leave requests a schedule change or unpaid leave to get treatment for depression and anxiety due to stalking or a sexual assault and the employer denies the request because it 'applies leave and attendance policies the same way to all employees,' the employer may violate the Americans with Disabilities Act.'"
Attorney Brian Pedrow says employers need to make sure they've provided the "reasonable accommodation a victim of sexual abuse or harassment may need to perform his or her job effectively."
Finally, asks Birdsall, "Did you create drama by giving your co-workers all the details or by loud personal cell phone conversations? If so, consider that before you move into your next job."
Dr. Lynne Curry is a management/employee trainer and owner of the consulting firm The Growth Company Inc. Send your questions to her at lynne@thegrowthcompany.com
You can follow Lynne on Twitter @lynnecurry10 or http://www.theworkplacecoachblog.com
© Lynne Curry, December 2012,http://www.thegrowthcompany.com