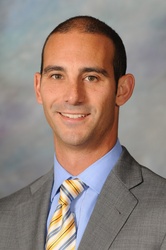 Bel Air provides the perfect growth opportunity and environment
LOS ANGELES (PRWEB) September 23, 2008
"We are pleased to have both Michael and Josh on board as part of our first-class team," said Todd Morgan, senior managing director of Bel Air Investment Advisors. "Michael and Josh both exemplify our high standards and core principles, and come from highly competitive backgrounds."
Miller, who brings over 20 years of diverse experience in international corporate legal consulting and advising, was most recently the founding partner of Miller Law, a Beverly Hills-based boutique law firm specializing in business-related and transactional law. While there, he provided high net worth and entrepreneurial clients with hands-on representation and guidance in an array of business matters. Before co-founding Miller Law, Miller was a partner at Alschuler, Grossman, Stein and Kahan. He also held associate positions at Skadden, Arps, Slate, Meagher & Flom and Willkie, Farr & Gallagher firms prior to joining Alschuler. Michael holds a J.D. degree from New York University School of Law and received his B.A. from Rutgers College as well as a General Course degree from the London School of Economics. He is on the board of directors of Whole Child International and has served numerous other nonprofit organizations including The Child Labor Project, The Museum of Tolerance, Bet Tzedek, and Jewish Big Brothers.
Markman joins Bel Air from Goldman Sachs & Co. in Los Angeles, Calif., where he was a vice president and specialized in fixed income, equity and alternative investments for high net worth families, institutions and foundations. Prior to Goldman Sachs, Markman was employed at the William Morris Agency. He holds an M.B.A. from the Wharton School of Business and received his B.A. from the University of Pennsylvania. He is an active member of the Penn Alumni Committee, and is an active participant in the Jewish Federation and the Israel Humanitarian Foundation. Although the majority of his current clients are Southern California-based, Markman also services clients based in Las Vegas, Nev. and Phoenix, Ariz.
"Bel Air's reputation, experience, expertise and depth of relationships is second to none and I am honored to have the opportunity to join Bel Air at this time in my career," said Miller. "I look forward to utilizing my experience as a fiduciary as one of Bel Air's trusted strategic advisors."
"Bel Air provides the perfect growth opportunity and environment," said Markman. "The entire firm has a distinct reputation in its dedication to client services and offers much sought after independent and sole-focused perspective. Being part of this highly regarded team, and working with some of the most notable industry veterans, is a privilege."
About Bel Air Investment Advisors
Established in 1997, Bel Air Investment Advisors LLC is a leading independent wealth management advisory firm, providing financial advisory, and asset and investment management services to exclusively high net worth individuals, families, trusts and foundations with $20 million or more in investable assets. Headquartered in Los Angeles, Calif., Bel Air services over 250 families across the United States and oversees more than $5 billion in assets, including private foundation relationships. Known for its philanthropic leadership in the community, Bel Air's professionals serve on a variety of charitable boards. For more information, visit http://www.belair-llc.com.