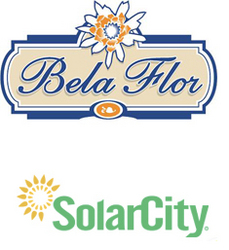 free electricity for five years
Phoenix (Vocus) February 20, 2009
Bela Flor and SolarCity®, a national leader in solar power system design, financing, installation, monitoring and related services, are teaming up to offer five years of free electricity to buyers of the next ten Bela Flor custom home lots. Eligible Bela Flor customers that meet the credit criteria for SolarCity's SolarLease offering can have a solar system installed for no money down as part of the offer. Bela Flor will pay the lease payments and any remaining utility costs for electricity during the first five years of residence from a pre-established escrow account. After the first five years, residents would be responsible for the lease payments and any additional electricity costs for the final ten years of the fifteen-year lease. However, SolarCity solar systems typically reduce electricity bills substantially, and often result in a net savings for customers, even after lease payments are factored in.
For more information on Bela Flor and its "free electricity for five years" offer, please contact Hudd Hassell at 602-525-0000, or visit http://www.belaflor.com.
For more information about SolarLease, including terms and conditions, participants should visit: http://www.solarcity.com/solarlease/SolarCityAbout.aspx.
About Bela Flor Custom Estates
Bela Flor builds custom estate communities in Arizona. Prices range from approximately $180,000 to $260,000. For more information on the company and its gated, custom home subdivisions, visit Bela Flor online at http://www.belaflor.com.
Media Contacts:
Hudd Hassell
Bela Flor
602-525-0000
huddh (at) cox (dot) net
Jonathan Bass
SolarCity
650-963-5156
jbass (at) solarcity (dot) com
# # #