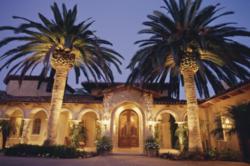 Bel Air, California (PRWEB) August 05, 2012
While it's definitely possible for a person to buy or sell Bel Air Real Estate themselves, it is not recommended unless they have the time, patience, and expertise to do so. Listed below are just some of the benefits of using a qualified real estate agent like the ones you'll find at Red Blue Realty.
Experience
Most people do not successfully learn to drive on their first go; instead, there are jerks, sudden stops, and other mistakes, until we learn the ropes. A successful real estate transaction is similar to successfully driving a car in that experience is required.
Those who consider real estate agents may initially recoil at commission costs, but they do not consider all of the trade-offs involved in a real estate transaction or the potential benefits of using an agent.
There are many highly specialized tasks -- such as open-heart or brain surgery -- we would not even consider doing ourselves, so why property transactions? While buying or selling real estate isn't heart surgery, of course, it is typically the biggest transaction most of us will ever make, and it does -- like driving a car -- require experience, technique, and a high level of specialization.
Access and Value
Another benefit of using a Bel Air real estate agent is that they have access to special statistical information as well as connections to potential buyers/sellers, handymen, and real estate lawyers.
Real estate firms will often perform private studies to determine important statistics -- such as demographics, income levels, and average pricing -- of an area. This privately-owned data enables agents to make informed decisions that wouldn't be possible with just Google alone.
Real estate agents also have access to a list of potential buyers and sellers, therefore allowing people to complete their property transaction faster and more efficiently. Moreover, agents also know the best handymen as well as real estate lawyers and escrow analysts.
Legal, Paperwork, and Nonsense
And of course, we must consider the legal hoops, stacks of paperwork, and all of the other nonsense that will arise during the process of buying or selling a property.
The best Bel Air real estate firms will employ a range of knowledgeable agents, researchers, accountants, lawyers, and escrow analysts to ensure that the property transaction has as few hitches as possible.
Returning to the car analogy, a veteran driver will react faster and better than a novice because the veteran has experience. The same principle applies to real estate in that an experienced real estate agent will have experience with all sorts of nonsense, therefore allowing them to react faster and better than a novice buyer or seller.
If you're looking to buy or sell Bel Air real estate with the perfect real estate agent -- or simply want to read more articles like this -- then contact Red Blue Realty today.
Website: RedBlueRealty.com
Email: Contact(at)redbluerealty(dot)com
Phone Number: 1-(855) 66-RBREALTY or 1-(855) 667-2732