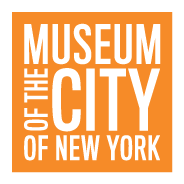 "The Museum of the City of New York...has produced a spectacular show that, if nothing will put [Bel Geddes] back front and center in the design consciousness." - Paul Goldberger, Vanity Fair
New York, N.Y. (PRWEB) November 01, 2013
The Museum of the City of New York will hold a special program with architect and Broadway set designer David Rockwell and City Museum curator Donald Albrecht as they explore architecture as a narrative art and theater as inspiration for design innovation and visionary thinking on Monday, November 4, 2013.
Like mid-century design leaders Norman Bel Geddes and Russel Wright (who worked for Bel Geddes and went on to a celebrated career as a product designer), David Rockwell (Kinky Boots) today is influenced by the stage to create theatrical experiences in his architecture and his interior designs.
The event is co-sponsored by Manitoga/The Russel Wright Design Center and presented in conjunction with Norman Bel Geddes: I Have Seen the Future, which opened at the Museum of the City of New York in October.
WHEN: Monday, November 4, 2013 17 6:30 PM
WHERE: Museum of the City of New York
1220 Fifth Avenue, New York (btw. East 103rd and 104th Streets)
TICKETS: Reservations are required. Ticket prices: $6 Museum members; $8 seniors and students; $12 general public. For more information or to register by phone, call 917-492-3395 or visit https://boxoffice.mcny.org.
About the Museum of the City of New York
Founded in 1923 as a private, nonprofit corporation, the Museum of the City of New York celebrates and interprets the city, educating the public about its distinctive character, especially its heritage of diversity, opportunity, and perpetual transformation. The Museum connects the past, present, and future of New York City, and serves the people of the city as well as visitors from around the world through exhibitions, school and public programs, publications, and collections. For more information, visit http://www.mcny.org.
Directions: By bus: M1, M3, M4, or M106 to 104th Street, M2 to 101st Street.
By subway: Lexington Avenue #6 train to 103rd Street, walk three blocks west, or #2 or #3 train to 110th Street, walk one block east to Fifth Avenue, then south to 104th Street.