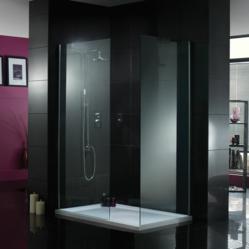 As a result of this, finding what is needed has never been easier
(PRWEB UK) 11 September 2012
Bathroom improvements are continuously on the agenda for home-owners and there is no other place to visit than Bella Bathrooms Online, providing consumers with the chance of getting their hands on the latest range of products. The company have recently increased the range of items within store that can be easily accessed online with all latest details listed. As a result of this, finding what is needed has never been easier.
With the bathroom being one of the most important rooms in the household, having it of high standard can highly benefit home-owners in various ways including health improvements. The company have gathered all of the latest products within the bathroom market all containing unique designs, sizes and accessories that can allow buyers to upgrade their bathroom and achieve the quality look it deserves. One of their current appealing offers consists of free delivery on an entire order when purchasing any of the Aquadart or Prestige2 range of luxury shower enclosures. Not only can consumers stock themselves on a wonderful new shower, but any other additional purchases won't influence the delivery charge.
A unique addition to the Bella Bathrooms organisation involves the change of premises location. They have recently moved to a new office unit containing all technological needs allowing them to keep their website fresh and easy to use. The team work around the clock to ensure their range is new and up to date, providing the public with state of the art design and technological improvements.
The company owner James Chapman stated 'The extremely diverse range of products we have on offer is an ideal opportunity for anyone wanting to improve their bathroom quality and the variation in price means that no mater what budget you are on. there will be something for you'. However don't assume that a reduction on price consequently reduces the quality of the product, all items are assured to be of extremely high standard backed up by company guarantees. Bella Bathrooms stock items from some of the most prestigious bathroom companies in the UK such as April Products and Mira Showers.
About Bella Bathrooms:
Bella Bathrooms is one of the finest UK online bathroom retailers based in the North-East of England and offer continuous great deals of bathroom refurbishments, shower, towel rail and radiator updates, contemporary bathroom furniture and various other key elements at prices that are guaranteed to be unsurpassable. The latest updates continuously made have further improved the overall quality and they have set a high standard for things to come in the future.
Bella Bathrooms
James Chapman
Tel: 0844 8117 017
Available to contact from 9:00 – 5:30
http://www.bellabathrooms.co.uk
###