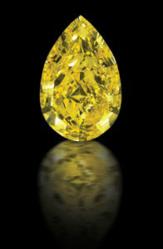 Next to gold, investment grade diamonds have performed the best.
Carlsbad, CA (PRWEB) April 30, 2012
Bella Ideale Diamonds, a consulting company that provides strategies for diamond investing, recently published an article entitled "What Diamonds Appreciate the Fastest?" that indicates the appreciation potential of select white and colored diamonds. "The article gets very specific about where diamond investors will probably get the best returns in the future," said Paul Buchanan, President of Bella Ideale Diamonds Consulting Services. Details are offered about the size, quality and color of diamonds that should be bought based on the size of an investor's portfolio and tolerance for risk. "It's difficult to find any investments in colored diamonds that have not consistently appreciated in value over the past 30 years. Select white diamonds, the kind we normally think about, have also done well, but have not had the appreciation consistency of colored diamonds," said Buchanan.
Red, blue and pink diamonds are the most expensive and have demonstrated the highest price appreciation of approximately 15% or more annually. In comparison, gold has appreciated at an 18% annual rate for the past 10 years. Larger, higher quality white diamonds in the 3 carat size and larger have produced annual returns of 8% to 11%. The Dow and S&P 500 have achieved less than 3% for the past 10 years.
It is not uncommon to pay $100,000 per carat for an investment quality blue or pink diamond. A lower investment grade 3 carat white diamond will cost approximately $100,000 compared to $300,000 for the same higher quality investment grade diamond. Yellow colored diamonds with good color saturation have also done well and are much more affordable. Black, brown and smaller white diamonds have limited appreciation potential.
This article is a follow-up to two popular studies conducted by Bella Ideale about the protocol for investing in diamonds entitled "How Much Should You Invest in Investment Grade Diamonds?" which also highlights the pros and cons of diamond investing,and "The Truth about Diamond Investing: The 2012 Report." Buchanan says that serious investors need to read these reports, because they contain timely information.
The Author: Paul Buchanan is a Graduate Gemologist, Graduate of the American Institute of Diamond Cutting, President of Bella Ideale Diamond Consulting Service and has 30 years of experience in managing traditional investments and venture capital.
Bella Ideale Diamonnds is diamond consulting firm and on-line purveyor of discounted fine jewelry located in Carlsbad, CA. Information on the company can be found at http://www.bidiamonds.com or by calling 855-261-0100 (Toll Free). Additional articles and studies on diamond investing can be found under the "Investing" category in Bella Ideale Diamonds Blog.