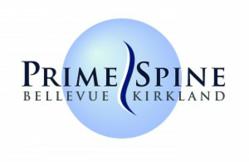 Massage therapy can lead to better wellness for employees thus making them happier and more productive
Bellevue, Washington (PRWEB) August 29, 2012
August 2012 marks the official month that PrimeSpine launches their corporate wellness program. The Bellevue massage clinic now offers a service that offers local businesses the ability to give their employees in-house chair massages, at the office. With several massage therapists on staff, PrimeSpine has the ability to serve 20 – 40 employees on location chair massages each day.
Dr. Baker, owner of PrimeSpine Chiropractic & Massage clinics, says, "Working at a desk all day long has its effects on people's overall wellness. It's easy to not realize how much stress is built up in the shoulders and neck over time. The goal of this program is to allow business owners to reward their employees with a 20 minute chair massage session in their office. Massage therapy can lead to better wellness for employees thus making them happier and more productive. It's a win-win for everyone."
PrimeSpine's program has executed the massage program at Redmond's ThinkSpace, a Virtual office & co-working space, and MulvannyG2 Architecture firm. Currently PrimeSpine is offering incentives for early adopters of this program. Contact PrimeSpine today for details.
PrimeSpine Locations
PrimeSpine Kirkland Chiropractic
11821 Northeast 128th Street
Kirkland, Wa 98031
425-825-8750
PrimeSpine of Bellevue, Chiropractic & Massage
4122 Factoria Boulevard Southeast #203
Bellevue, WA
425-590-9619
Reviews